Two Marijuana Stocks at Bare Bottom Levels
June 11th proved to be quite a bearish day for marijuana stocks and the cannabis industry at large. Although the bulk of losses were taken in across the board in the stock market, cannabis stocks were undoubtedly hit quite hard. Investors seem to be blaming the day's losses on fears surrounding the second wave of Covid-19 infections. And while these fears may be rooted in real data, we have yet to see evidence of a major uptick in cases. For now, however, it seems as though this volatility is truly in the short term. But given that the current situation has resulted in major losses around the cannabis industry, it seems as though there are some bargains to be had with some major and minor marijuana stocks. 
[Read More]
It is too early to say whether or not these losses will continue into the third week of June. However, even during the trading day, we saw some hints of bullish sentiment creep their way into the low market prices. Analysts have stated that in the next decade, the cannabis industry could be worth as much as $70 billion on the low end and $200 billion on the high end. This means that short term losses like we saw on June 11th, should not persuade investors to take their investments out of pot stocks. With that in mind, these two marijuana stocks look like they are at low-value prices.
The Biggest Marijuana Stock Loser of the Day
Cronos Group Inc. (CRON Stock Report) is one of the largest marijuana stocks in the industry. During the trading day on June 11th, CRON stock down by as much as 15.4%. During after-hours trading, however, CRON stock managed to retrace around 1.5% of those losses, ending the day at just over $6.50. Because of its sheer size, many believe that CRON stock is a cannabis stock that is here to stay. In addition, the company has one of the largest cash balances of any marijuana stock besides Canopy Growth. If we simply look at its size, we can assume the position that it seems to be too big to fail.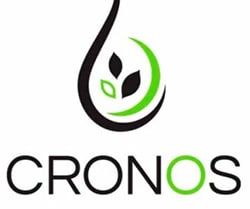 We can't forget that failure is always on the table no matter what market we're in, but Cronos has worked hard to build itself up from its low price around 4-5 months ago. As one of the leaders in growing cannabis, the company has unprecedented access to the world markets. CRON stock does continue to show some potential for the next few years. It has also stated that it is working to move into international cannabis industries, with the hopes of being the largest supplier in various countries abroad. Because of this and its conservative cash strategy put in place recently, CRON stock does look like a marijuana stock to watch.
A Real Value Cannabis Stock
Innovative Industrial Properties Inc. (IIPR Stock Report) is one of the most talked-about pot stocks in the industry. IIPR stock lost around 5% of its value during trading on June 11th which is not too bad compared to the rest of the industry. With that in mind, IIPR stock does have quite a strong business model. As a REIT, IIPR stock has properties that it leases out to those who wish to grow or process cannabis. The company has been able to make the majority of its contracts range in the 10-15 year period.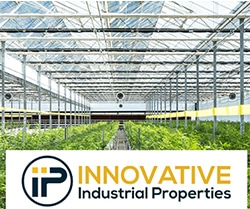 This has been a major sign of stability for the company and is the reason so many in the cannabis industry continue to see it as a pot stock to watch. In addition, the company pays dividends to the tune of around 5%. As a more stable cannabis stock, IIPR has continued to present investors with an alternative value point. Counting June 11th's losses, IIPR stock is still up by as much as 75% in the past month alone. For this reason, it looks like IIPR stock could hopefully continue to see positive momentum moving into the near future.
---
MAPH Enterprises, LLC | (305) 414-0128 | 1501 Venera Ave, Coral Gables, FL 33146 | new@marijuanastocks.com