When looking at investing in the marijuana industry, most are usually focused on the largest companies at the top of the market. This, however, denies the large and growing possibilities for the companies with mid and small market capitalizations. These companies have a much easier time dealing with bureaucracy since there are not as many people in the way of change. In an industry that is shifting so quickly, it seems as though this may be the way to go for some.
One thing to keep in mind, however, is that smaller market cap companies are usually more volatile which means that riskier investors are potentially the first ones to get in. Despite this, there are some less volatile options out there. The market is very much still in its infant stages which means that this could calm down as we move throughout the future, but only time will tell.
Leafbuyer Technologies (LBUY) is considered to be one of the leading online resources as far as the world of cannabis is concerned. Interestingly enough, the space for digital cannabis knowledge has yet to become as competitive as the rest of the industry which means there may be a large amount of potential lying in the works. Since the beginning of the year, Leafbuyer Technologies has shot up in value by as much as 95% which just goes to illustrate how much potential investors believe they have.
According to one report, Leafbuyer "operates an online platform for cannabis deals and specials and information that connects consumers with dispensaries. The company is headquartered in Greenwood Village, Colorado. One of the main benefits to the company is the fact that they are located in the Colorado industry which puts them at a very solid exposure point to one of the most popular marijuana markets in the world.
Additionally, their choice to add new functions to their website including various loyalty programs has helped to increase their membership base substantially in recent times. All in all, Leafbuyer should remain on any investors watchlist as we move into the future of the industry.
Canopy Growth Corporation (NYSE:CGC) is a company that anyone should be familiar with if they know about the marijuana market. As one of the largest producers of cannabis in the world, they have managed to make quite a name for themselves. Canopy Growth Corporation recently launched an investment platform known as Canopy Rivers which should help them to move further into the international cannabis industry.
Currently, Cannabis Rivers has invested in around 14 marijuana businesses which is a great start considering the program has not been around for very long. One of the businesses they have invested in as an example is the company Greenhouse Juice Company which makes plant-based foods that could contain amounts of CBD in the near future. All in all, this should be a solid start to the future of the industry as things continue to change in the market. Partnerships are showing that they fuel massive amounts of growth when successful which makes Canopy a company to watch.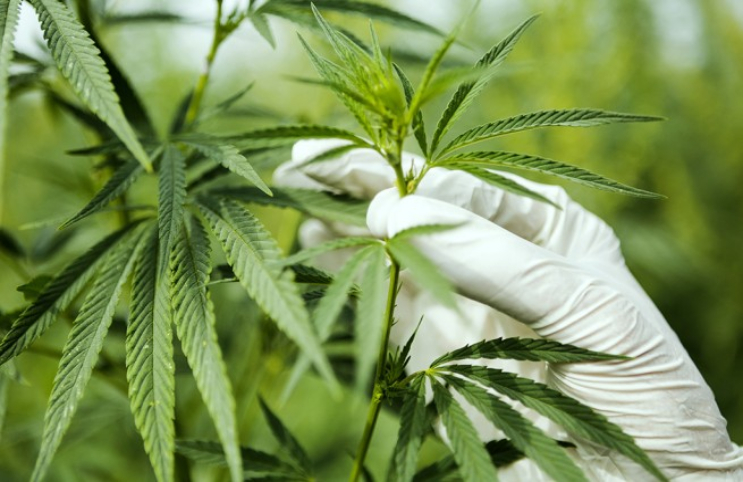 Pursuant to an agreement between Midam Ventures LLC and Leafbuyer Technologies Inc., Midam is being paid $50,000 for a period of 30 days beginning November 1, 2018, and ending November 30, 2018. Midam has been paid an additional $50,000 and 40,000 common restricted shares of Leafbuyer Technologies, Inc. extending the contract another 30 days ending December 31, 2018. Midam has been compensated an additional $50,000 and has extended its period of coverage to January 31, 2019.Midam has been compensated an additional $50,000 by Leafbuyer Technologies and has extended its period of coverage to March 1, 2019. We own 77,000 shares of Leafbuyer Technologies. We may buy or sell additional shares of (LBUY) in the open market at any time, including before, during or after the Website and Information, to provide public dissemination of favorable Information about Leafbuyer Technologies Inc.
---
MAPH Enterprises, LLC | (305) 414-0128 | 1501 Venera Ave, Coral Gables, FL 33146 | new@marijuanastocks.com