Best Cannabis Stocks For Short-Term Gains
Are you planning to invest in marijuana stocks in July 2022? Many cannabis investors are actively trading top cannabis penny stocks to profit from price changes brought on by the current market volatility. A penny stock is any stock that is traded for less than $5. Active traders frequently take advantage of the significant price swings in these marijuana stocks to gain a short-term market advantage. A number of investors actively use day trading and swing trading techniques with marijuana penny stocks to lock in profits.
Many analysts currently predict that the stock market will bottom in the second or third quarter of 2022. This may also be a hint that the cannabis market is set to see another downturn, just like the rest of the market. The Senate, though, could support the legalization of marijuana in August. Earlier this year, Chuck Schumer declared that his federal marijuana legalization bill will be submitted in August.
The cannabis industry backed previous attempts to enact federal cannabis legislation, and in the coming months, there may be some advancement. Since many cannabis investors are afraid to make long-term investments in the present market, some cannabis investors are relying on short-term investing strategies to earn money this year. Let's look at 2 top penny stocks for short-term trading this week.
[Read More] Top Marijuana Stocks To Buy Now? 4 Showing Momentum In Early July
Top Marijuana Penny Stocks For Your Watchlist This Week
Village Farms International, Inc. (NASDAQ: VFF)
OrganiGram Holdings Inc. (NASDAQ: OGI)
Village Farms International, Inc.
In North America, Village Farms International, Inc. and its affiliates cultivate, market, and distribute greenhouse-grown tomatoes, bell peppers, and cucumbers. The company also has operations in the US and Canada for CBD and cannabis. Pure Sunfarms, a wholly-owned subsidiary of Village Farms, is one of the biggest cannabis businesses in North America. Pure Sunfarms has been given a delta 2 greenhouse with a cannabis production license, doubling its output capacity. Village Farms unveiled a new brand identity and website, www.villagefarms.com, last year.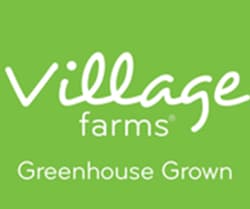 Consolidated sales increased by 34% year over year to $70.2 million from $52.4 million during the first quarter of 2022, according to data released in May. In comparison to a loss of $7.4 million, or $0.10 per share, the prior year, the business recorded a consolidated net loss of $6.5 million, or negative $0.07 per share. In addition, consolidated adjusted EBITDA was $6.1 million less than the higher adjusted EBITDA by $0.4 million.
Pure Sunfarm's entire net sales increased by 65 percent year over year to $28.8 million, or 41 percent of Village Farms' total income. The adjusted EBITDA for the whole cannabis business increased by 9% from the prior year to $2.7 million, which is significant. On March 9th, Pure Sunfarms received EU GMP certification, allowing the company to export cannabis products to European markets. The cannabis concentrates from Cookie will also be imported into Canada by Pure Sunfarms and NOYA.
VFF Stock Performance
VFF stock closed at $2.75 on July 11th   almost flat in the last month of trading. Currently, the stock has a 52-week price range of $2.517-$10.53 and is down 57.17% year to date. According to analysts at CNN Business VFF stock has a 12-month median price target of $6.65 per share. In this case, this would represent an upside of 142.70% from its last trading price of $2.75.
[Read More] 3 Canadian Marijuana Stocks To Buy In July?
OrganiGram Holdings Inc.
OrganiGram Holdings Inc., a Canadian company, is well known for its cannabis and cannabis-based products. The business is recognized for producing high-quality marijuana that can be used both therapeutically and recreationally. Organigram is expanding its most important foreign connections in order to solidify its position in the global cannabis industry. The industry of delivering wholesale cannabis is expanding significantly for the corporation. SHRED'ems Gummies, a premium addition to Organigram's SHRED product range, is now available. The Edison JOLTS are also the country's first tasty, powerful THC edible extracts.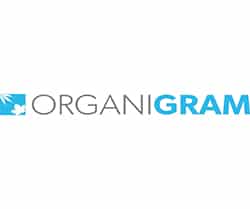 In April, the company released its financial 2022 second-quarter results. The total sales were $43.9 million, up 128 percent from Q2 F2021. Two quarters early than anticipated, OrganiGram was able to produce a positive adjusted EBITDA of $1.6 million. The company ranked third among authorized producers in Canada in February 2022 with an 8.2 percent market share. OrganiGram has added 18 new products, including Edison Brand extensions and SHRED'ems gummies, bringing the total number of its core SKUs to 69. On July 14 before the market opens, the corporation will report its results for the third quarter of 2022.
OGI Stock Performance
OGI stock closed at $1.02 on July 11th up 2% in the past five trading days. The stock has a 52-week price range of $0.90-$3.13 and is down 41.71% year to date. According to analysts at CNN Business OGI stock has a 12-month median price target of $2.06 per share. In this case, this would represent an upside of 100.14% from its last trading price of $1.02.
[Read More] 2 Marijuana Stocks For Your Monday Watchlist
Best Ways To Invest In Cannabis Penny For Active Traders
Cannabis penny stocks are thought to have a higher risk-to-reward ratio. You must conduct your own research on the company before investing. Press releases and financial reports from a company may provide details on the leading companies in a certain sector. You could improve your chances of making better trades by using technical indicators and improving your comprehension of chart patterns. As investors get ready for another downturn in 2022, these could be the top marijuana penny stocks to watch right now.
---
MAPH Enterprises, LLC | (305) 414-0128 | 1501 Venera Ave, Coral Gables, FL 33146 | new@marijuanastocks.com