There are roughly 3 more months until Oct. 17. That is a little over 100 days until the sale of recreational marijuana will be available for adults in Canada. That's under 2,500 hours until growers can earn nearly $5 billion, just in recreational sales. Further more, it's less than 150,000 minutes until a grey fog of marijuana smoke clouds the sweet Canadian sky.
But who's counting, right? Until then, however, there is nothing to do but wait and try not to obsessively monitor the ups and downs of the market. Here is a breakdown of the four marijuana stocks you may want to watch leading up to a pivotal date in cannabis history.
Canopy Growth Corp (CGC)(WEED)
Canopy Growth Corp has shown no signs of slowing down since the Canadian Senate voted to decriminalize recreational marijuana. The Ontario-based medicinal marijuana company became the first marijuana stock to trade on the New York Stock Exchange when they shifted from the Toronto Stock Exchange last month. In that time, the company has become an increasingly popular choice among younger investors.
The company has reportedly seen an annual revenue growth of 95 percent for the past several years and has experienced a 5 percent increase in sales in its last reported quarter. Canada's decriminalization of recreational marijuana has opened the floodgates for a promising new export market.
CGC's German market increased by 124 percent in three months. Due to the repurposing of different grow rooms within the company's facilities, CGC has seen a drop in gross margin from 62 percent to 31 percent. This drop, however, is said to be temporary once the construction to accommodate rising demand for recreational marijuana is completed.
Leafbuyer Technologies Inc (LBUY)
Leafbuyer Technologies Inc. is an American company located in Greenwich, Colorado that is hailed as one of the most valued resources for information concerning cannabis. It uses its industry information via alliances with companies such as O.penVape, Edi-Pure, LaContes, Livwell, Lightshade, Incredibles, The Clinic and MMJ America to bridge the space between consumer and dispensary.
Leafbuyer uses this data to point consumers in the direction of the best deals. It helps connect clients in legal states all around the country, whether they are looking for recreational or medicinal marijuana, with a myriad of hemp-related products. These products include gummies, tinctures, oils, and concentrates just to name a few of the hemp-related items that Leafbuyer keeps track of.
By tracking businesses all over the country with its innovative search technology, Leafbuyer is able to give the fastest and most accurate real-time updates on discounts and deals to its followers. Most recently, the company has seen an exponential increase in online traffic of a whopping 375 percent.
Its new session numbers have increased nearly 30 percent as of March of this year. This impressive growth can be chalked up to their new product directory and its advanced search engine database for cannabis deals.
Aurora Cannabis Inc (ACBFF)(ACB)
Aurora Cannabis has proved to be an aggressive competitor as of late. It has bought out other players in the game, such as CanniMed and MedReleaf Corp., earlier this year in some of the biggest acquisitions to date. The MedReleaf agreement was a massive, all-stock deal that resulted in the garnering of approximately 11 facilities.
Nine of those facilities are in Canada, and the remaining two are located in Denmark. The big-name cannabis producer has boasted that it will have the capacity to generate an annual 570,000 kilograms. In June, the company rallied with returns of 14.4 percent compared to its peers which were experiencing estimated returns of roughly half of that.
Green Organic Dutchman Holdings Ltd (TGODF)(TGOD)
The Green Organic Dutchman might be a licensed organic producer of medical marijuana in Canada now, but its efforts prove it might also be a fierce competitor on the marijuana market of "tomorrow". It has proven so promising that Aurora Cannabis has invested tens of millions of dollars into the company. TGOD has seen a rise in shares of over 50 percent since it listed on the Toronto Stock Exchange in May.
The company recently announced that it embarked on a 50/50 joint venture with Queen Genetics/Knud Jepsen A/S, which is currently stationed in Hinnerup, Denmark. This deal will allow TGOD to operate at higher levels, increasing its current production rate by approximately 25,000 kilograms. They are currently in the throes of constructing 970,000 sq. feet in cultivation facilities across the country.
As investors and retailers wait for the highly anticipated Oct. 17 launch date, they will most likely have a growing anticipation about the projected promise of this rapidly growing industry.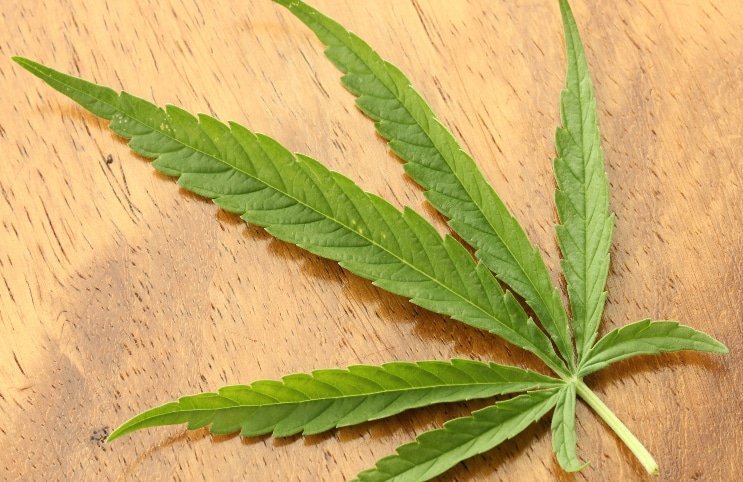 ---
Disclaimer: Pursuant to an agreement between MIDAM VENTURES, LLC an affiliate of MAPH Enterprises, LLC owner of MarijuanaStocks.com and Leafbuyer Technologies, Inc, we were hired for a period from 2/2/2018 – 5/2/2018 NOW EXTENDED TO 10/2/2018 to publicly disseminate information about (LBUY) including on the Website and other media including Facebook and Twitter. We are being paid $100,000 (CASH) for & were paid "77,000" shares of restricted common shares. We own zero shares of (LBUY), which we purchased in the open market. Once the (6) Six month restriction is complete on 8/2/2018 we plan to sell the "77,000" shares of (LBUY) that we hold currently in restricted form during the time the Website and/or Facebook and Twitter Information recommends that investors or visitors to the website purchase without further notice to you. We may buy or sell additional shares of (LBUY) in the open market at any time, including before, during or after the Website and Information, provide public dissemination of favorable Information. Marijuanastocks.com is owned by MAPH ENTERPRISES LLC (MAPH), a Florida corporation. The principles of MAPH participated in the IPO for The Green Organic Dutchman Holdings, Ltd. (TGOD) & own a collective 353,624 shares which are restricted for 6 months from the IPO date of 5/2/2018, 30,000 free trading shares & 221,898 warrants. The principals of MAPH intend to sell their positions in (TGOD) for profit. MAPH nor any of its principals have been compensated for any material related to (TGOD). Since the Ipo Jason Spatafora has purchased 115,010 shares of TGODF to add to the above position.
---
MAPH Enterprises, LLC | (305) 414-0128 | 1501 Venera Ave, Coral Gables, FL 33146 | new@marijuanastocks.com