Cannabis Industry Spotlight: Trulieve Cannabis Corp. (OTC:TCNNF) and Terrascend Inc. (OTC:TRSSF)
The cannabis industry has managed to garner a lot of attention in the past few months. With many areas of the stock market tumbling due to uncertainty, pot stocks have managed to actually show gains. Although not every marijuana stock is in the same position, there are quite a few cannabis stocks to watch with interesting business models. While many investors think that only the top pot stocks like Canopy Growth Corp. (NYSE:CGC) and Tilray Inc. (NASDAQ:TLRY) have value, there is a lot of potential in the smaller or less well known cannabis stocks.
[Read More]
This includes ancillary players like Scotts Miracle-Gro Inc. (NYSE:SMG) and more. Because there are quite a few pot stocks to consider, investors should narrow down their lists by doing ample research. This includes both knowing a company's financials as well as where it may be headed in the near future. With these two factors in mind, making a decision about a cannabis stock to buy can be much easier. All in all, here are two market-leading marijuana stocks to watch.
An MSO Pot Stock to Watch
Trulieve Cannabis Corp. (OTC:TCNNF) is one of the most popular MSO marijuana stocks in the cannabis industry. In August, TCNNF stock posted a gain of around 41%. For the year, however, TCNNF stock is up by almost 90%. When we look at these numbers, there has to be a reason for seeing so much growth. Last month, Trulieve announced its quarterly earnings report. In this report, the company posted a record revenue amount of roughly $120 million. This represents a 25% increase from its previous quarter.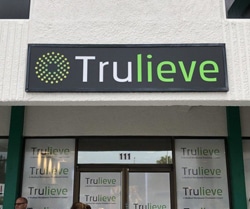 In addition, TCNNF stock posted an EBITDA of roughly $60 million, which represents a similar, 23% increase from the previous quarter. What makes Trulieve so interesting is the market that it works in. Trulieve has become the largest dispensary operator in the state of Florida. And while Florida may not have recreational cannabis yet, many believe that it may in the near future. For this reason, a large number of investors have hedged their bets on the future of TCNNF stock. What's more is that even without marijuana being full rec, Trulieve has been able to capitalize on the Floridian cannabis market. For this reason, investors continue to view it as a pot stock to watch.
A Lesser Known Marijuana Stock
Terrascend Inc. (OTC:TRSSF) may not be a major marijuana stock, but it has become a leader in its own regard. In August alone, TRSSF stock posted around 52% in gains. This is quite substantial and goes hand in hand with its previous gains this year. In its most recent second quarter, TRSSF stock showed a net sales increase of around 170% over the previous year. This equates to roughly CA$50 million. Terrascend was also able to double its EBITDA to just north of $11.4 million.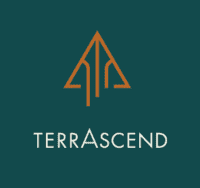 Many investors believe in the long term future of TRSSF stock. Because it is an MSO, the company has a lot of opportunities in the growing U.S. cannabis industry. In addition to working in the East Coast, Terrascend has also been moving into the Californian cannabis industry. With more retail stores on the way, TRSSF stock could soon become a household name as far as MSOs are concerned. With that in mind, investors should continue to keep a close eye on Terrascend Inc.
---
MAPH Enterprises, LLC | (305) 414-0128 | 1501 Venera Ave, Coral Gables, FL 33146 | new@marijuanastocks.com