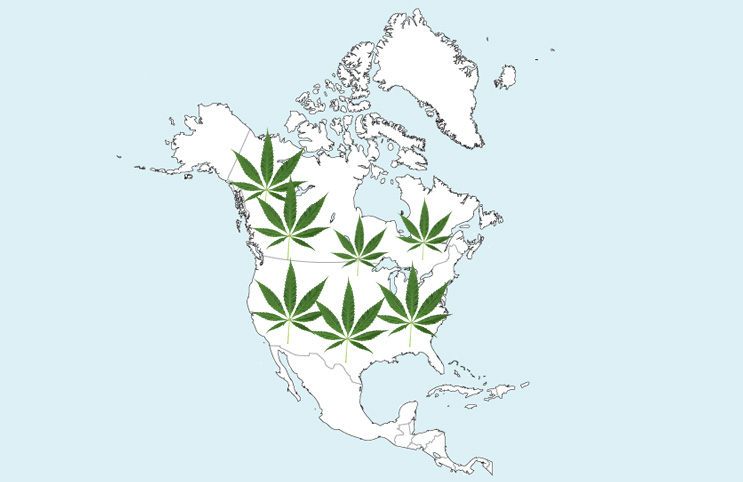 The cannabis sector continues to heat up and from earnings to acquisitions, from partnerships to insider selling, there are a number of developments investors need to be aware of.
Although we are seeing cannabis reform all over the globe, North America has been at the epicenter of such activity for the last few years. The industry incredible growth has led to creation of new sub-industries as well as opportunities.
A Differentiated and Massive Opportunity
One of the new opportunities that has taken the market by storm is Cannabis Wheaton (CBW.V) (KWFLF) and today, one of the company's streaming partners announced a corporate update comprised of several significant developments.
Cannabis Wheaton recently released its list of streaming partners and one of them, Beleave Inc. (BLEVF) (BE.CN: CSE) just received a cultivation license from Health Canada earlier. This is a milestone for both companies and it increases the number of streaming partners with a cultivation license to three (two partners have sales licenses)
Earlier this month, Beleave signed an agreement with Cannabis Wheaton to finance the purchase and construction of a second production facility in return for equity in a joint venture corporation and a production yield allocation of the new proposed site.
The new facility will be designed to accommodate 200,000 sq. ft. of cultivation space and this is a stock that investor should be keeping an eye on.
United Cannabis Reports Misleading Earnings
Earlier this month, United Cannabis Corp (CNAB) reported its financial and operating results for the period that ended on March 31st. We rarely report on this company and it is not because there is nothing to report on, but due to the lack of execution and poor communication.
When the company does have news to report, it is typically related to a member of the executive team (CEO, COO, or VP) selling stock. We wanted to provide an earnings highlight on United Cannabis to provide better insight into why we are cautious with the firm:
During the quarter, the company recorded an $815,976 net loss on $189,677 in revenue. United Cannabis reported a gross profit of $68,626 and a $519,600 loss from operations.
As of March 31st, United Cannabis reported to have $35,584 of cash on hand, a working capital deficit of $781,998, and an accumulated deficit of $10,216,055. The company also has over $550,000 worth of notes payable to management and accrued wages payable
In the report, the company discussed the insider selling and said the sellers re-invested a large portion of after tax proceeds ($178,383 and $71,007, during the past two quarters). The funds were used to pay obligations and expenses, and make advances in the amount of $135,971 to its Caribbean Research & Development Company, subsidiary in Jamaica.
The Management Team is Not Always the Best Indicator
Despite having a former Presidential candidate and former state Senator involved with the business, Cananbis Sativa remains one of the worst opportunities in the sector.
Earlier this week, Cannabis Sativa (CBDS) reported its financial and operating results for the period that ended on March 31st. Their earnings results were somewhat comical as we do not understand how anyone can invest in the company and consider it to be a long-term investment. Highlights from the report include:
During the quarter, Cannabis Sativa recorded a $2 million net loss on $1,065 in revenue. The company's cost of revenue also exceeded the total revenue generated and CBDS reported a $34 gross loss.
Professional fees accounted for $1.82 million of the $2 million in operating expenses. The company said these fees were related to the development of business transactions and mostly were non-cash transactions.
As of March 31st, Cannabis Sativa reported to have $886,490 of cash on hand ($563,824 as of May 18th) and an accumulated deficit of $ $61,235,463.
The company continues to fund itself through the sale of stock and through private offerings. During the quarter, Cannabis Sativa generated $415,136 from the sale of stock and $356,100 from a private offering of stock.
---
Pursuant to an agreement between MAPH and Cannabis Wheaton (KWFLF) we were hired for 30 Days to publicly disseminate information about (KWFLF) including on the Website and other media including Facebook and Twitter. We are being paid $150,000 (CASH) for and were paid "0" shares of restricted common shares of Cannabis Wheaton. We may buy or sell additional shares of (KWFLF) in the open market at any time, including before, during or after the Website and Information, provide public dissemination of favorable Information.