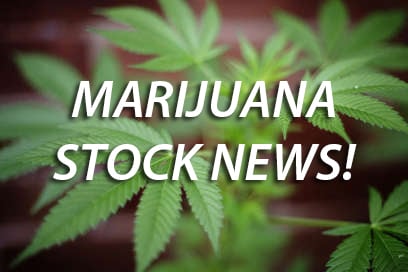 PotNetwork Holding, Inc. (POTN) Exceeding $1 Million in Revenues for May
PotNetwork Holding, Inc. (OTC PINK: POTN) is delighted to announce that its wholly owned subsidiary, Diamond CBD, Inc., has delivered yet another exponential increase in revenues year over year. For the month of May 2017, it achieved record breaking revenues of over 1 million dollars, which exceeded its May 2016 results by more than 1,300% over last years revenues of $70,444.
---
Click Here Now To Read (POTN) Release
---
Omni Health, Inc., (OMHE ) Announces Roll Out of Anti-Aging Product Line
Omni Health, Inc., ( OTC PINK : OMHE ), a vertically integrated healthcare company with focus on pharmaceutical, anti-aging products, and cannabis biotech engineering, announced today the roll out of Celeb Cream, anti-aging product line. Dr. Lawrence Samuels, a member of the Scientific Advisory Board of OMHE, was the scientific engineer of the Celeb Cream original products. Celeb Cream is an all-in-one anti-aging complex with the most effective peptides clinically proven to reduce appearance of wrinkles. For more information on Celeb Cream visit www.celebcream.com.
---
Click Here Now To Read Full (OMHE) Release
---
mCig Inc. (MCIG) VITACIG Division Signs New Continents and Expands Brand

mCig Inc. (MCIG) a leading distributor of technology, products, and services in the Cannabis sector is pleased to announce its VitaCig division's new exclusive partnership contract for the territories of Australia and New Zealand, valued at approximately $1.0 million in guaranteed orders over three years. In addition, our Japanese partner's success has been tremendous since their official launch almost one year ago, and has committed to an additional $1.0 million investment into the VitaCig brand to expand their original contract to also include East and Southeast Asia. These expanded terms adds an additional $1.5 million in guaranteed orders over the next three years and increases VitaCig division's total revenue outlook to over $2 million in FY2018.
---
Click Here Now To Read Full (MCIG) Release
---
VPR Brands, LP (VPRB ) will be sponsoring the Cannabis World Congress and Business Exposition
VPR Brands, LP ( OTC PINK : VPRB ), a market leader specializing in vaporizers and accessories for essential oils, cannabis concentrates, and extracts, will be a sponsor of the The Cannabis World Congress & Business Expo (CWCBExpo) at the Jacob K. Javits Center in New York this June 14-16th. The CWCBExpo is the definitive business event for the cannabis industry. Exhibitors and sponsors bring cutting-edge solutions to owners and managers of businesses in this fast-growing industry, and a wealth of opportunity and knowledge to those looking to enter the market with potential partners and investors.
---
Click Here Now To Read (VPRB) Release
---
Pursuant to an agreement between MAPH and VPRBrands, we were hired for a period of 90 days to publicly disseminate information about (VPRB) including on the Website and other media including Facebook and Twitter. We are being paid $45,000 (CASH) for or were paid "ZERO" shares of unrestricted or restricted common shares. We own zero shares of (VPRB) which we purchased in the open market. We may buy or sell additional shares of (VPRB) in the open market at any time, including before, during or after the Website and Information, provide public dissemination of favorable Information.Pursuant to an agreement between MAPH and mCig, Inc. we were hired for a period of 6 months to publicly disseminate information about (MCIG) including on the Website and other media including Facebook and Twitter. We are being paid $0 (CASH) for or were paid "3 million" shares of restricted common shares. We may buy or sell additional shares of (MCIG) in the open market at any time, including before, during or after the Website and Information, provide public dissemination of favorable Information.PLEASE READ OUR FULL PRIVACY POLICY & TERMS OF USE & DISCLAIMER