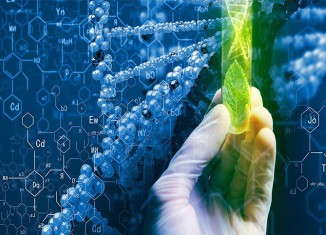 One of the hottest sub-sectors of the cannabis industry was under pressure last week and investors have been able capture significant gains by buying the dips over the last six months.
Although cannabis cultivators and retailers have stolen the headlines for much of the last year, biotech companies focused on developing treatments from cannabis are going to be some of the biggest winners from the cannabis super cycle.
Biotech companies levered to the cannabis industry are some of the highest quality investment opportunities due to the exchange they trade on, access to institutional capital, strength of the management team, its longer term operating history, and its transparency and visibility.
The biotech companies that trade on the Nasdaq exchange are held to a higher level of accountability and transparency when compared to the biotech companies that trade on the over-the-counter exchange.
Betting on Biotech
Although the biotech industry offers a lot of opportunity, it presents even more risk. When we look at biotech investment opportunities, we look for companies that possess a competitive or unique advantage over their peers.
Some important factors we think are important to look at when considering a biotech investment include the following:
• Management: By far the most important (pedigree, track record, etc.)
• Balance Sheet Strength: Does it need money- clinical trials are not cheap
• Strategic Partnerships: Does it benefit from strategic relationships
• Product Pipeline: How advanced are they in the testing process.
• Illnesses Focused: Are they working on an illness with no current treatment
• Valuation: Does the current market cap offer limited or significant upside
Companies to Watch
Some of the cannabis stocks levered to the biotech sector that investors should have on their radar include: GW Pharmaceuticals (GWPH), Insys Therapeutics (INSY), Zynerba Pharmaceuticals (ZYNE),Vinergy (VIN.CN) (VNNYF), Emblem Corp (EMC.V) (EMMBF), and InMed $IMLFF $IN