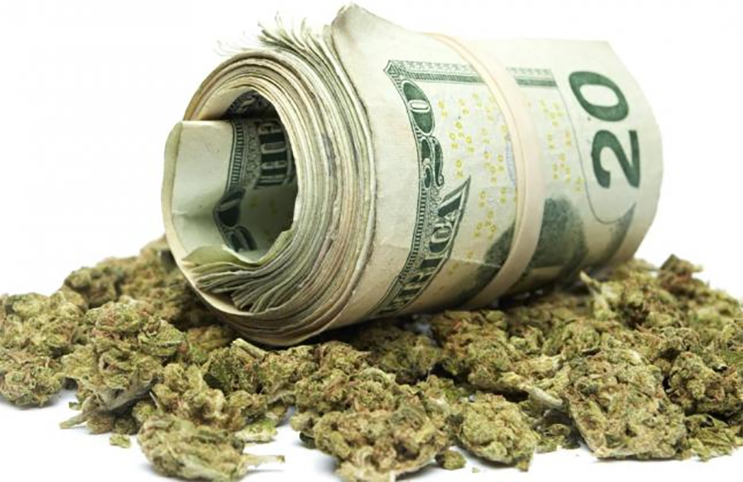 Another strong day in the books for Vinergy Resources (VNNYF) as the stock gained 11% today, May 2, 2017. With this type of action, everyone should be starting to take notice and paying attention. Volume was again at record levels which could be signaling that investors are starting to act ahead of the possible completed acquisition of MJ Biopharma. VNNYF has now gained 23% since we re-initiated coverage on the company just two days ago.
As we pointed out earlier, trading for Vinergy Resources on the Canadian exchange under symbol VIN.CN has been halted pending a fundamental change in the company. Through corporate announcements and pure logic it is our assumption that the fundamental change is the completion of the MJ Biopharma acquisition. The hype and speculation that helped skyrocket Vinergy's stock nearly 200% earlier this year (when we first initiated coverage on the company), could finally be coming to fruition. The hype that drove investors wild just a few months ago could soon be reality.
While trading of Vinergy in Canada under VIN.CN is halted, trading on the U.S. exchange through symbol VNNYF is picking up in a huge way. We have seen record volume days this week and a consistent, steady climb in share price. It would appear that momentum is in our favor as speculation once again starts to swirl around chat rooms and message boards about what the MJ Biopharma acquisition could mean for VNNYF and its shareholders. For more on why it's significant and what investors should know about the acquisition, click here.
What a Scientific Advisory Board Addition Means for the Company's Cannabis Initiative
Vinergy recently made a jaw dropping addition to their Scientific Advisory Board that seems to be in line with an MJ Biopharma acquisition. The company recently added John Simon, a senior member of the American Society for Quality, a certified quality auditor and registered quality assurance professional. Mr. Simon has been directly involved with FDA and Health Canada audits of drug manufacturers, testing facilities, and clinical sites.
Simon assists companies with both site and product licenses. He has helped several companies obtain, renew, and maintain in good standing Drug Establishment Licenses, Medical Device Establishment Licenses, Natural and Non-prescription Site Licenses, and Licenses to Cultivate and Distribute under the Marihuana for medical Purposes Regulations (MMPR which is now under the ACMPR).
He has extensive experience when it comes to product submissions to both the FDA and Health Canada. Simon will play a key role in driving the company's cannabis product and technology initiatives. His work could be critical to MJ Biopharma's long-term strategy of conducting studies out of a state-of-the-art lab focused on identifying specific cannabinoid isolates for targeted therapeutic purposes.
John Simon could be VNNYF's bridge to the FDA and Health Canada hopefully ensuring a smooth approval and licensing process for the company. We could be speculating here a bit but it certainly seems like the addition of John Simon was carefully calculated by management and could return tremendous value for the company.
 Disclaimer: Pursuant to an agreement between MAPH and a non-affiliate third party, we were hired for a period of 1 month from 5/1/2017 – 6/1/2017 to publicly disseminate information about (VNNYF) including on the Website and other media including Facebook and Twitter. We are being paid $150,000 (CASH) for or "ZERO" shares of restricted or unrestricted common shares. We own zero shares of (VNNYF) which we purchased in the open market.We may buy or sell additional shares of (VNNYF) in the open market at any time, including before, during or after the Website and Information, provide public dissemination of favorable Information.