More than Just Energy Shots…
We've been getting a lot of emails and messages asking about the recently announced Letter of Intent to form a Joint Venture partnership between FBEC Worldwide, Inc. (OTCQB: FBEC) and Dube®. This is a major news announcement that could greatly benefit both companies immediately. But, with Dube® being a private company, not much information is available for public research. So, this Connect the Dots piece will focus on the potential for the JV and what it all means for FBEC shareholders.
This Joint Venture partnership is all about one word, GROWTH. And it stems far beyond just energy shots. I think that's the key for investors to take away from this deal. But before we start peeling the layers off this deal one by one, let's focus on what's going on at the surface…
First to the Show Wins
Here at MarijuanaStocks, it is clear to us the strategy the two companies are implementing. They are working towards achieving true first-mover advantage. And history has proven that first-movers are successful in capturing large chunks of market share, especially in the energy drink market.
5hr Energy® was the first 2 oz. energy shot on the scene and they currently control 90% of the entire energy shot market. Red Bull® and Monster Energy® were first to tackle the 12 oz. can and they collectively now own 82% of that market. In the energy drink market, we are yet to see a Facebook, MySpace scenario where the second company to market became the industry leader. But in that case, Facebook had a superior product. Energy drinks are very similar. So why such a gap between the industry leaders and the rest of the crowd? Why does 5hr Energy® generate well over $1 Billion in sales every year while the second place shot only does a little over $17 Million? Answer. 5hr was first to market and built a brand image before anyone else, making marketing campaigns more effective and easier to deploy. They also quickly gobbled up retail shelf space not leaving much room for similar, lesser known brands.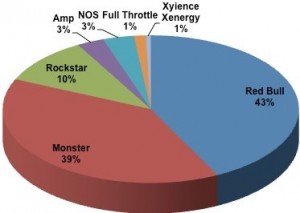 Hemp is a Healthier Choice
The infusion of hemp into energy drinks is going to fuel the entire industry's growth. In fact, it could drastically increase analysts overall growth forecasts. When it comes to cutting back on energy drinks, health is consumers' leading reason. In fact, 39% of Americans say energy drinks are not good for their health and 35% say they have heard negative information about the health effects.
This is where opportunity lies for hemp infused products to start gaining market share of this fast growing industry. The natural energy effects of hemp on the human body allows manufacturers to greatly reduce caffeine levels potentially putting weary consumers at ease. And with the country's increasing acceptance of marijuana, 58% now in favor of legalization, hemp infused energy drinks could experience its own sector boom.
In 2013, the FDA launched an investigation into 92 patients that included 33 hospitalizations and 13 deaths linked to 5-Hour Energy®. Similarly, Monster Energy® (NASDAQ: MNST) has been subject to an FDA investigation as the energy drink company was being tied to five deaths and one heart attack. The leading energy drink producers are coming under fire for misleading claims about having a unique combination of ingredients to boost energy, whereas the only effective ingredient is a highly concentrated dose of caffeine. Oregon, Washington, and Vermont have already filed lawsuits against energy shot titan 5-Hour Energy® for making such claims. The lawsuits are the result of an investigation launched in 2012 by 33 states, in which Oregon, Tennessee, Maryland and Vermont have taken the lead.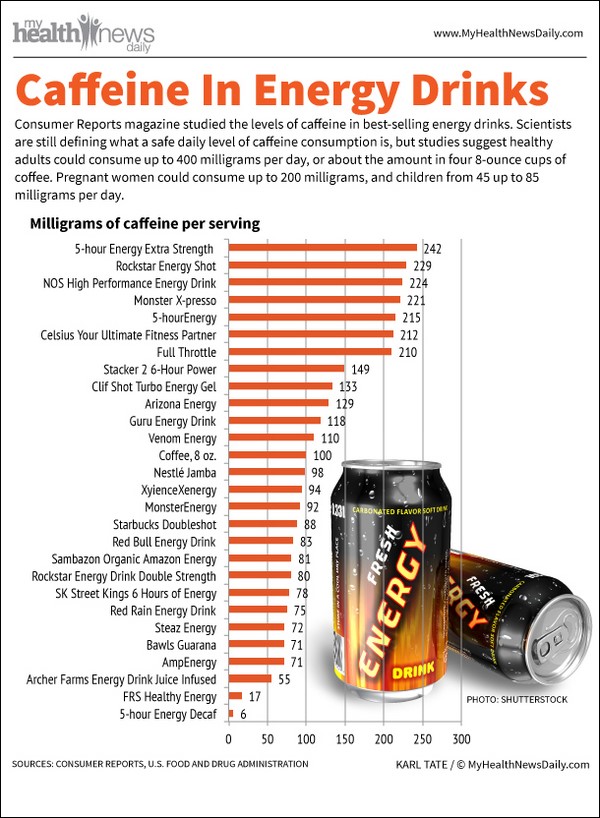 Hemp is rich in protein, carbohydrates, minerals, fiber, and has high levels of vitamins A, C, and E. The super food also contains an ideal ratio of omega-6, omega-3, and omega-9 fatty acids. The protein and fiber in hemp combine to slow digestion, which prevents spikes in blood sugar and, therefore, sustains your body's energy. Meaning, a hemp infused energy drink could cut back caffeine levels while being just as, if not more, effective at providing a long-lasting energy boost.
Early Signs of Leadership
If you Google search "hemp energy shots," the only brands of 2 oz. hemp-infused energy shots that show up on the first two pages are Dube® and the WolfShot™, FBEC's flagship product. As it stands right now, the hemp-infused energy shot market is wide open. And the two most recognized and searchable brands have just joined forces. It's almost like if Red Bull and Monster joined together from the beginning. Imagine one company owning 82% of the entire energy drink market. That company would generate nearly $6 Billion in sales annually today. And that number, too, is growing steadily.
The energy drink market is expected to grow at a 52% rate between now and 2019. The industry is on pace to reach $10.8 Billion in sales in 2015 alone. Making it one of the fastest growing consumer industries in the world.
Dube® is a nationally recognized brand and dominates the first page of Google when searching any phrase related to hemp energy shots. The brand has already sold well over 1 million units of their 2 oz. hemp-infused energy shot and can be found in 12 different states. We don't know of any other hemp-infused energy shot even coming close to those numbers. And their branding and marketing presence is beginning to resemble that of Red Bull in their early stages.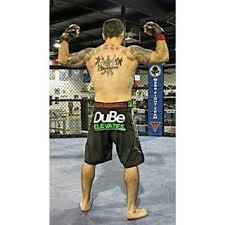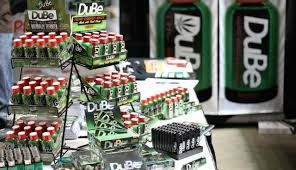 FBEC and Dube® aren't trying to reinvent the wheel. They are simply positioning themselves to be first-movers and capitalize on a sector experiencing explosive growth. Actually, make that two sectors experiencing explosive growth. The legal marijuana industry (section that hemp falls into) experienced a 74% growth rate in 2014, making it the fastest growing industry in the U.S. And a new Joint Venture partnership between FBEC Worldwide, Inc. and Dube® makes them a clear, overwhelming favorite to snatch this niche sector's industry leader crown.
More than Just Energy Shots
This is where the story really gets interesting. Because Dube® is a private company, not many people are aware of what else the new Joint Venture is going to be rolling out. Lucky for you we have the inside scoop.
Dube® is going to be working with FBEC Worldwide, Inc. to bring to market several other products in the hemp and cannabis space. The JV will also obviously be expanding the footprint and increasing sales of both Dube® and the WolfShot™ hemp energy shots. This JV brings instant sales revenue and cash flow to FBEC. It also opens up distribution channels into 12 different states already solidified by Dube®. The idea is to put a strangle hold on the hemp infused energy shot market by having one company dominate retail shelf space with the two most popular brands on the market today. 5hr Energy® did it, Red Bull® and Monster Energy® did it, and now Dube® and WolfShot™ are trying to do it.
But the JV has an advantage. Unlike the other companies mentioned, Dube® and FBEC have a long list of products they will leverage to gain market share of the hemp and cannabis industry. Dube® already has a hemp-infused lip balm and rolling papers made of hemp produced and ready for sale. The pipeline includes a disposable CBD vape pen made with Native American CBD made on Native American soil. The companies plan on developing teas and coffee infused with the CBD and hemp.
In addition, the guys behind Dube® are affiliated with Green Cross America, a large functioning grow in Nevada. This affiliation will enable them to produce an entire new line of edibles, teas, coffees, and energy drinks infused with actual THC. And maybe better yet, they also own a liquor license in Nevada. This means the company can also work towards producing alcoholic beverages infused with THC. And yes, these are all real things on the company's "to do" list.
What This Means for FBEC Shareholders
The Joint Venture with Dube® means instant revenue and cash flow for FBEC. FBEC is getting value from a nationally recognized brand utilizing existing distribution channels and marketing connections. The partnership puts the two brands atop the hemp-infused energy market. The two brands will be positioned nicely to capitalize on explosive growth being seen in both the energy drink and marijuana industries. The strategic move could allow the JV to capture large market share establishing itself as a clear industry leader.
As investors, we look for growth. And FBEC and Dube® are not only focusing on two of the highest growth sectors in the U.S., but they have a hefty pipeline of promising products that could fuel sales growth year over year.
In our opinion, this was an absolutely genius move by the two companies.
PLEASE READ OUR DISCLAIMER BELOW:
MIDAM Ventures, LLC, an affiliate of MAPH Enterprises, LLC MarijuanaStocks.com | WolfofWeedStreet.com, was paid an advertising fee of $60,000 cash & 10,000,000 shares of restricted common stock by FBEC Worldwide Inc. (FBEC) for visual sponsorship by MarijuanaStocks.com | WolfofWeedStreet.com and for visual placement of FBEC Worldwide Inc. (FBEC) within written materials. FOR A DURATION OF 1 YEAR BEGINNING JUNE 2015 and ending JUNE 2016. Additionally, in his role as Chief Executive Officer of FBEC, Jason Spatafora is paid a base salary of $15,000 per month. FBEC is also issuing Mr. Spatafora 2,000,000 shares of restricted common stock of FBEC. Mr. Spatafora is a 33.33% owner of MAPH Enterprises LLC the company which owns MarijuanaStocks.com | WolfofWeedStreet.com