February has only been around for a little over a week at this point, but we have already seen a large number of volatile swings throughout the cannabis market. Much of this, however, can be attributed to the very bullish month we saw in January correcting slightly, but are valuations on their way back up?
Well, for starters no news is good news and the cannabis industry is a big propagator of this. No big legislative changes have come into the market in the past few weeks, but companies have still shown very large projections for the future. These projections are the main guiding factor, but all that has to occur in order for them to become a reality is the market becoming more stable. This is without a doubt easier said than done, but some companies have already shown some stability in their business models aimed at the future of growth in cannabis.
Next Green Wave (NXGWF) (NGW) is one of the leading vertically integrated producers of cannabis currently working in the U.S. Interestingly enough, Next Green Wave may have their operations based out of Coalinga, CA which is centrally located in the state, but they also have their headquarters in Canada. This means that the company has quite a large amount of exposure to two of the largest cannabis markets in the world.
Since the end of December, Next Green Wave has been able to shoot up in price by as much as 95%, showing just how large their bullish run can be when working at full potential. One of the bigger pieces of news for the company is the fact that recently stated that they have gained all the necessary state and local licenses for their newest production facility.
As mentioned previously, the location of Coalinga is centered between San Francisco and Los Angeles which is in no way a coincidence. Having these new licenses will allow Next Green Wave to continue on their journey to producing cannabis and controlling the process completely from Seed-to-sale.
OrganiGram Holdings (NASDAQOTH:OGRMF) is another one of the large producers of cannabis. Currently, the company is valued at around 21 times their forward earnings, but with a sales forecast of 891% in the 2019 fiscal year, this seems like it could be even more realistic. The company is currently based in New Brunswick and only operates one facility. This, however, is a major positive for the business.
With their one facility, they have as much as 490,000 square feet of growing space. This is quite substantial and can be attributed to a very smart, three-tiered growing method. This method should allow them to produce cannabis somewhere in the range of 113,000 kilograms when operating at full capacity. In addition, they are attempting to work vertically in a similar way to Next Green Wave, which should help them to lower costs and improve efficiencies across the board.
All in all, the future of cannabis seems even more exciting than the present which is saying a lot. The hopes are that these fluctuations in the market can begin to slow down, allowing companies to reach their true values so that the market can continue to flourish.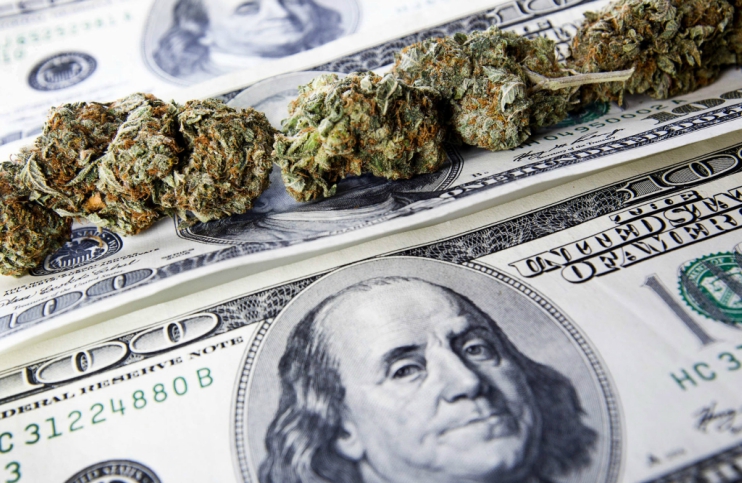 Pursuant to an agreement between an affiliate of MAPH Enterprises, LLC (owners of MarijuanaStocks.com), Midam Ventures LLC and Next Green Wave (NGW), Midam has been paid $150,000 from Next Green Wave (NGW) for a period from October 1, 2018 to November 8, 2018. Midam has been compensated an additional $100,000 and has extended its period of coverage to December 8, 2018. Midam has been compensated an additional $75,000 and has extended its period of coverage to January 8, 2019. Midam has been compensated an additional $50,000 and has extended its period of coverage to February 8, 2019. We may buy or sell additional shares of (NGW) in the open market at any time, including before, during or after the Website and Information, to provide public dissemination of favorable Information about Next Green Wave.