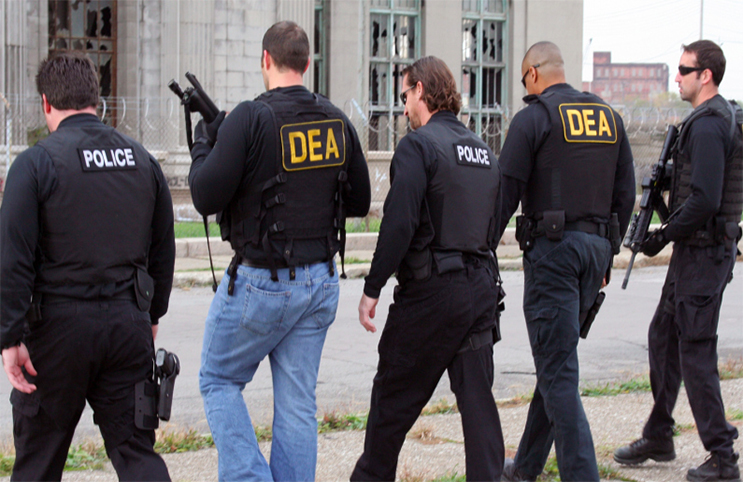 Although the state of Indiana recently passed legislation legalizing CBD oil for certain patients, state law enforcement continues to pursue those who use and sell CBD products. CBD is a non-intoxicating byproduct of the cannabis plant known as cannabidiol and has shown health benefits for those suffering from numerous health conditions.
Back in June, the Indiana State Excise Police had been on raids throughout Indianapolis because of the federal agency's opinion that CBD products were still illegal. The outrageous raids created a lot of buzz in the media leading to Governor Holcomb ordering the police to end raids related to CBD products. The states Attorney General Curtis Hill then governed that the possession of CBD oil is no longer a crime and cleared CBD products for retail.
"Commercial products manufactured from industrial hemp are lawful to possess and sell in Indiana," Curtis wrote to the Indiana State Police. "A short list of these products may include, but are not limited to, hemp rope, hemp hand lotions, CBD oil, hemp shoes and other clothing articles manufactured from industrial hemp. Keep this information in mind in the event you encounter such products in the course of your duties, and remember these products are lawful to purchase and possess."
As time went on, some of the state law enforcement decided to go against the legislation and continued to arrest those in possession of CBD oil. DEA officials believe that Indiana's law enforcement is taking CBD way too seriously.
Rusty Payne, a spokesperson for the DEA said all thought CBD is still illegal under the Controlled Substances Act, "he cannot blame parents" for taking the chance to obtain medicine for ill children.
"I'd do the same exact thing—without hesitation," Payne said. "I cannot blame these people for what they're doing. Are they breaking the law? Yes, they are. Are we going to break her door down? Absolutely not. And I don't think she'll be charged by any U.S. attorney."
Payne put things into perspective by saying drug agents could be focused on those who are in possession of CBD products, but with the nation in an opioid crisis they aren't focused cannabidiol and neither should the state of Indiana.
"We are in the middle of an opioid crisis in this country. That's our biggest priority right now. People are not dying from CBD. Some would argue lives are being saved by CBD. Are we going to get in the middle of that? Probably not" said Payne.