The month of October has begun to stabilize for pot stocks to some extent. For anyone who watches the industry, they have seen that there has been quite a downtrend in the past few months. This is due to a variety of factors including uncertainty about the future of the industry, and general volatility that seems to be characteristic of pot stocks. With so many pot stocks to watch, it can be difficult to decide which ones are worth keeping a close eye on.
Many investors have been waiting for the right time to get into the marijuana stock market, and with values high and prices low, now could potentially be that time. One of the main things to note is that no matter what happens, there is an unparalleled amount of growth currently underway in the pot stock market. Around the world, we have seen industries begin to take shape coinciding directly with legislation that goes into place. Of course, we still have a long way to go before we can see the industry reach its full potential, but things do appear to be looking up.
A Play for the Health And Wellness Sector
Integrated Cannabis Company Inc. (ICNAF Stock Report) (ICAN Stock Report) is considered to be one of the leading manufacturers of products currently working in the pot stock market. The company operates heavily out of both California and Nevada. For this reason, they have been able to corner two of the largest individual pot markets in the country. The company has stated that they aim to make cannabis as safe and approachable as they can. In this way, they have managed to gain a large amount of trust from those who use their products. With cannabis, it seems as though many customers want repeatability in the products they use. This is steadily the goal of Integrated Cannabis.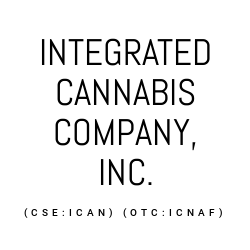 The company recently announced that their wholly-owned subsidiary, Ganja Gold, is launching their first CBD-infused pre-roll to be sold in California. The pre-roll, which is helping them to move deeper into the health and wellness sector, is aimed at those who wish to consume cannabis but not become intoxicated. Seth Wiles, President of Integrated Cannabis stated that "the Ganja Gold legacy brand is synonymous with a top shelf, connoisseur level experience amongst consumers."
A Key Alternative Pot Stock
Scotts Miracle-Gro (SMG Stock Report) may not seem like a pot stock at first, and that's because they aren't technically one. The company participates in the ancillary market associated with pot stocks by producing the supplies for those who wish to grow the substance.

The company also has a wholly-owned subsidiary known as Hawthorne Gardening, which caters directly to the hydroponic growth method of growing cannabis. Because of this, they have been able to see some consistent profitability. The company remains an interesting choice for those who wish to invest in pot stocks, but not have the full exposure that comes with pure-play cannabis companies.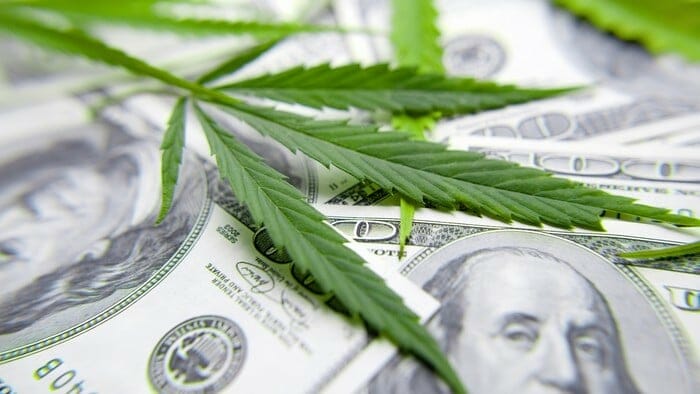 Pursuant to an agreement between an affiliate of MAPH Enterprises, LLC (owners of PotStocks.com), Midam Ventures LLC and Integrated Cannabis Company (ICNAF) (ICAN), Midam is being paid $50,000 a month for coverage on Integrated Cannabis Company (ICNAF) (ICAN), for a period from August 19, 2019 to February 19, 2020. Midam Ventures LLC will also receive 150,000 common restricted shares of Integrated Cannabis Company (ICNAF) (ICAN) upfront and another 150,000 common restricted shares in 90 days. We may buy or sell additional shares of Integrated Cannabis Company (ICNAF) (ICAN) in the open market at any time, including before, during or after the Website and Information, to provide public dissemination of favorable Information about Integrated Cannabis Company (ICNAF) (ICAN). For Full Disclaimer Click Here 
---
MAPH Enterprises, LLC | (305) 414-0128 | 1501 Venera Ave, Coral Gables, FL 33146 | new@marijuanastocks.com