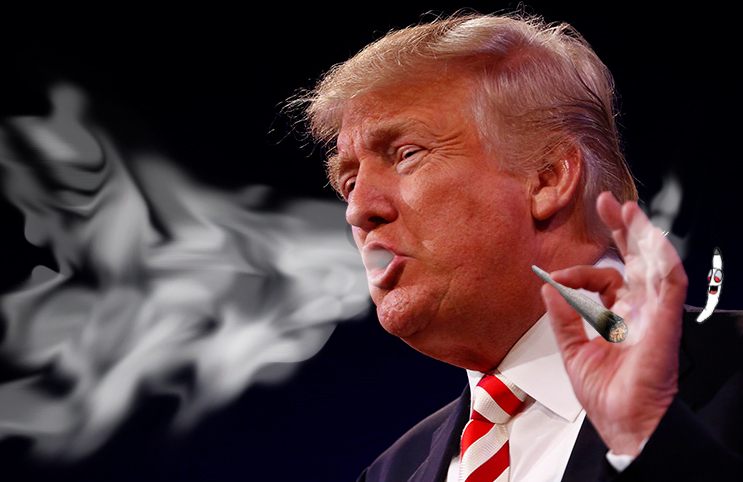 Cannabis shops and manufacturers have increasing concerns that the Trump Administration will enforce federal laws that restrict farming and selling the drug. This will reverse the president's stance during his campaign and potentially overturn what has become a $7 billion industry. The worry was provoked by comments from White House spokesman Sean Spicer recently that the government would most likely boost its enforcement of drug laws.
Attorney General Jeff Sessions stated that he is "dubious" about the benefits of marijuana. He said, "Marijuana is against federal law, and that applies in states where they may have repealed their own anti-marijuana laws. So yes, we will enforce law in an appropriate way nationwide. It's not possible for the federal government, of course, to take over everything the local police used to do in a state that's legalized it. And I'm not in favor of legalization of marijuana. I think it's a more dangerous drug than a lot of people realize."
The comments have sparked worry with Chuck Smith, co-founder of Dixie Brands, a Denver-based company that manufactures topicals and edibles infused with THC, the active ingredient in cannabis. He founded the company in 2010 and now employs more than 100 people across Arizona, Colorado, California, and Nevada. Smith stated, "My concern right now for both the company and industry is just uncertainty. It's hard to build an industry or a company when you don't have clarity."
The administration's statements affected shares of Innovative Industrial Properties, which invests in cannabis-growing facilities and is one of the few publicly traded cannabis companies. Its stock price plummeted on the day of Spicer's press conference and are down more than 13% since then. However, two other marijuana stocks, GW Pharmaceuticals and Cara Therapeutics, seem to have not been affected by the news.
Eight states now allow the use of cannabis recreationally, while more than two dozen states have legalized it for medical purposes. Twenty-one states have decriminalized cannabis. A recent Quinnipiac Poll found 71% of voters think the government should not restrict federal drug laws in states where marijuana is legal. Increasing acceptance has led to an jump in the market for cannabis in North America, with sales rising 34% to nearly $7 billion in 2016, according to Arcview Market Research. By 2021, the industry is likely to climb close to $22 billion.
Companies like Dixie Brands are charging that hike. The privately held company would not disclose current numbers, but in 2014 it was valued at $40 million. Smith said, "It's hard for us to kind of go backwards. President Trump said he was going to allow this to be a state's rights issue. We took him at his word." Trump has sent mixed messages on cannabis. In the 1990s, he called for legalizing all drugs. On the campaign trail, he reiterated his support for medical cannabis and his deference to states to pass their own laws regulating the drug.