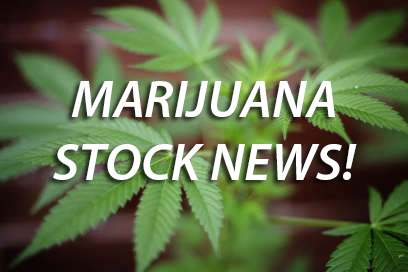 Terra Tech Corp. CEO, Derek Peterson, Discusses Recent News and Provides an Outlook for the Company in a New Audio Interview at SmallCapVoice.com
SmallCapVoice.com, Inc. (SCV) and Terra Tech Corp. (OTC QX:TRTC) ("Terra Tech") or (the "Company"), a vertically integrated cannabis-focused agriculture company, announced today that a new audio interview with the Company is now available. The interview can be heard at http://smallcapvoice.com/blog/4-12-17-smallcapvoice-interview-with-terra-tech-corp-trtc.
Derek Peterson, CEO of Terra Tech, called in to SmallCapVoice.com to go over the exciting news for Terra Tech Corp. Topics covered in the interview include the recent White House comments on the cannabis industry, market penetration in California, the overwhelming successes in Nevada, the steady growth for Edible Gardens and more.
In the interview, regarding the current administration's stance on cannabis, Peterson stated, "If we were having this conversation two years ago it wouldn't be what it is today, but last November we had eight of the nine pieces of national legislation go through. That shows overwhelming support for an expanded regulatory environment for cannabis even in swing states. If there's one thing this administration has built their platform around, it's state's rights."
Speaking about the Nevada markets, Peterson went on to say, "What we went after was eight permits thinking we would be thrilled to get two and we got all eight. Today, we have four operational retail dispensaries spread throughout the Las Vegas area as well as Reno. We are building two large scale cultivation and extraction facilities to meet the wholesale demand for the IVXX brand."
About Terra Tech
Terra Tech Corp. (OTC QX:TRTC) operates through multiple subsidiary businesses including: Blüm, IVXX Inc., Edible Garden, MediFarm LLC and GrowOp Technology.  Blüm's retail medical cannabis facilities focus on providing the highest quality medical cannabis to patients who are looking for alternative treatments for their chronic medical conditions. Blüm offers a broad selection of medical cannabis products including; flowers, concentrates and edibles through its Oakland, CA and multiple Nevada locations. IVXX, Inc. is a wholly-owned subsidiary of Terra Tech that produces medical cannabis-extracted products for regulated medical cannabis dispensaries throughout California. The Company's wholly-owned subsidiary Edible Garden cultivates a premier brand of local and sustainably grown hydroponic produce, sold through major grocery stores such as ShopRite, Walmart, Winn-Dixie, Raley's, Meijer, Kroger, and others throughout New Jersey, New York, Delaware, Maryland, Connecticut, Pennsylvania and the Midwest. Terra Tech's MediFarm LLC subsidiaries are focused on medical cannabis cultivation and permitting businesses throughout Nevada. The Company's wholly-owned subsidiary GrowOp Technology specializes in controlled environment agricultural technologies.
To be added to the Terra Tech email distribution list, please email TRTC@kcsa.com with TRTC in the subject line.
For more information about Terra Tech Corp. visit: http://www.terratechcorp.com/
For more information about IVXX visit: http://ivxx.com/
For more information about Blüm Nevada visit: http://letsblum.com
For more information about Blüm Oakland visit: http://blumoak.com/
Visit us on Facebook @ https://www.facebook.com/terratechcorp/timeline
Follow us on Twitter @terratechcorp
Follow us on Instagram @ivxxelevate420
For more information about Edible Garden visit: http://www.ediblegarden.com/
Visit Edible Garden on Facebook @ https://www.facebook.com/ediblefarms?fref=ts
Visit IVXX on Facebook @ https://www.facebook.com/ivxxbrand?fref=ts
About SmallCapVoice.com
SmallCapVoice.com is a recognized corporate investor relations firm, with clients nationwide, known for its ability to help emerging growth companies build a following among retail and institutional investors. SmallCapVoice.com utilizes its stock newsletter to feature its daily stock picks, audio interviews, as well as its clients' financial news releases. SmallCapVoice.com also offers individual investors all the tools they need to make informed decisions about the stocks they are interested in. Tools like stock charts, stock alerts, and Company Information Sheets can assist with investing in stocks that are traded on the OTC BB and Pink Sheets. To learn more about SmallCapVoice.com and their services, please visit http://smallcapvoice.com/blog/the-small-cap-daily-small-cap-newsletter/