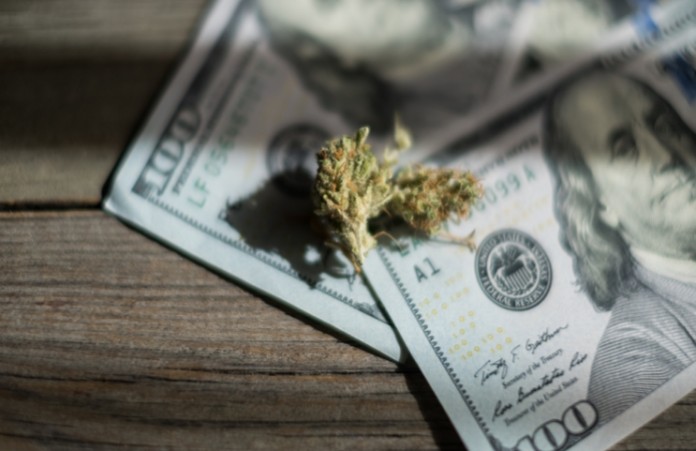 Medical marijuana's appeal continues to grow among patients and investors. The budding industry has grown tremendously over the past few years, proving why investors are enthusiastic to place bets on the top marijuana companies in the industry. There are also numerous penny stocks of smaller marijuana companies that planted major profits as well, but this article will focus on the top 3 companies in the Canadian Market. Also, keep in mind recreational legalization is on track to begin in the country in July 2018.
Canopy Growth Corporation (TWMJF)
Canopy Growth is the leader of the pack and the largest marijuana company with a market cap nearly $3 billion. Canopy Growth has also made significant history in the industry by signing a deal with Fortune 500 Constellation Brands for just under a 10% stake in Canopy Growth to launch marijuana-infused beverages. The company's medical marijuana sales continue to increase, and it continues to expand internationally with subsidiaries or partnerships in Australia, Brazil, Chile, Denmark, Germany, Jamaica, and Spain.
2. Aurora Cannabis(ACBFF)
Aurora Cannabis comes in at number two, with a market cap of roughly $2 billion. Although, it may soon top Canopy Growth as Aurora seeks to acquire the Canadian medical marijuana grower, CanniMed Therapeutics. If the deal is signed, the combined unit would be valued at over $3 billion. Aurora is making moves in international markets as well. One of Aurora's subsidiaries, Pedanios, is underway of becoming a licensed producer of medical marijuana in Germany. Aurora is also in the Australian market and it owns roughly 20% of the company that supplies the medical marijuana.
3. MedReleaf (MEDFF)
MedReleaf's comes in last with a market cap of $1.2 billion. Although the company's valuation is the lowest don't let that fool you. Its medical marijuana sales are greater than Aurora's and are not far behind Canopy Growth's sales. MedReleaf possesses one of the lowest cost structures within the industry and that will play a huge part for the company when Canada legalizes recreational marijuana.
The high valuations of marijuana stocks do pose concerns to many investors. For these marijuana stocks Aurora Cannabis has a price-to-sales multiple of 129, Canopy Growth shares trade at 73 times sales and MedReleaf stock trades at 35 times sales. While many are banking on Canada's recreational legalization to validate these valuations, it may come short of expectations.