Ever since the day of October 17th, when cannabis sales famously began throughout the Canadian nation, Canada has been looked at as one of the instrumental countries for propagating legal cannabis. Many wondered as to whether or not a legal marijuana industry could function on such a large scale, and the nation has shown that it indeed can.
Canada's legal weed industry has not been without trouble, however, as they have run into some issues regarding what is allowed to be sold and what isn't. Regardless, Canada has been able to set the tone for what it means to have a G7 nation legalize adult use cannabis for all.
The Green Organic Dutchman (TGODF) (TGOD) is one of the leading producers of organic cannabis throughout the country. Since the beginning of January, we have seen shares of The Green Organic Dutchman shoot up by over 50% which is quite a substantial bullish move.
The company recently stated that they are on the way to completing their latest grow facilities based out of Hamilton and Valleyfield. These two new areas for growing cannabis will effectively allow the company to produce as much as 202,500 kilograms when operating at peak capacity. This number is substantially up from the around 150,000 kilograms they were producing prior to this. New design improvements going into the spaces will allow for more "efficiencies and further learnings from each prior phase."
The Green Organic Dutchman recently stated that "not only have we addressed the important redesign requirements, we have also made significant improvements to the operating capacity and capital timing of our facilities, resulting in an additional 46,000 TGOD will split its Phase 1 into two parts with the first twelve flowering rooms representing an annual capacity of 65,000 kgs coming online in Q4 2019."
The Green Organic Dutchman has been viewed by many as having a solid position in the market due to their location within the Canadian landscape. All of this is helping to make The Green Organic Dutchman one of the primary producers of organic cannabis throughout Canada.
Hexo Corp. (NASDAQOTH:HYYDF) is another one of the major growers in the Canadian marijuana industry. The company has shown that they have the potential currently to grow as much as 108,000 kilograms of cannabis when operating at peak capacity. While this number doesn't put them in the top three of producers, it definitely shows that they have the potential to become one of the larger players as the industry continues to mature.
Hexo has stated that they have as much as 310,000 square feet of grow space currently completed but this will be in addition to a new facility which will total over 1.3 million square feet. This will hopefully make them one of the top growers in the industry as time goes on.
All in all, companies that grow pure marijuana are becoming the talk of the industry. The hopes are that as the market continues to mature, these companies can continue to meet the high and growing demand for cannabis in Canada and around the world.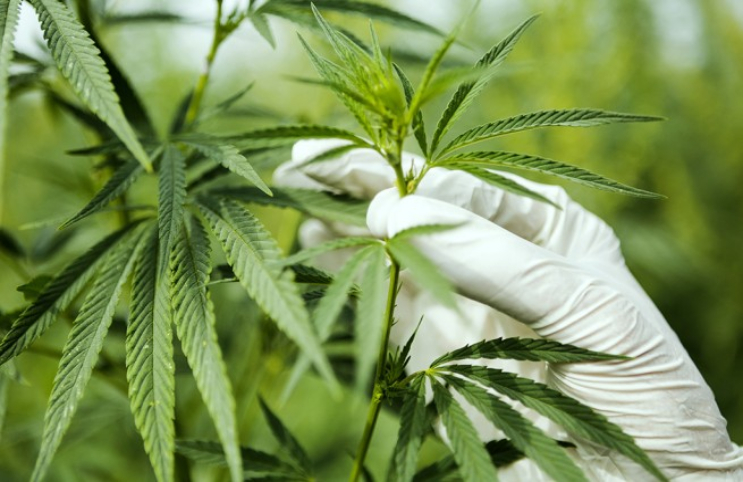 Pursuant to an agreement between an affiliate of MAPH Enterprises, LLC (owners of MarijuanaStocks.com), Midam Ventures LLC and The Green Organic Dutchman, Midam is being paid $20,000 per month for a period beginning July 30, 2018, and ending July 30, 2019. We may buy or sell additional shares of (TGODF/TGOD) in the open market at any time, including before, during or after the Website and Information, to provide public dissemination of favorable Information about The Green Organic Dutchman. The principles of MAPH participated in the IPO for The Green Organic Dutchman Holdings, Ltd. (TGOD) & own a collective 193,797 free trading shares & 9,725 warrants. The principals of MAPH intend to sell their positions in (TGOD) for profit. MAPH nor any of its principals have been compensated for any material related to (TGOD). As of November 13, 2018 a member of MAPH Enterprises LLC holds freely trading 231,300 shares and 150,000 warrants of The Green Organic Dutchman (TGODF) purchased in the open market. These may be sold at any point. This disclaimer will be updated at such time.
---
MAPH Enterprises, LLC | (305) 414-0128 | 1501 Venera Ave, Coral Gables, FL 33146 | new@marijuanastocks.com