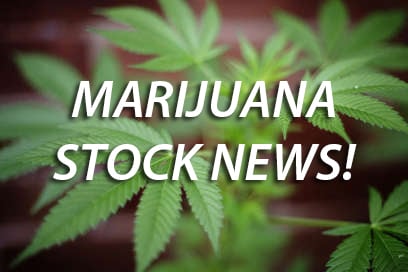 The Green Organic Dutchman Adds Additional 14,000 kg by Entering Jamaica Through Strategic Partnership With Epican Medicinals Ltd.
The Green Organic Dutchman Holdings Ltd. (the "Company" or "TGOD") (TGOD.TO) (TGODF) is pleased to announce it has entered into a strategic partnership with Epican Medicinals Ltd. This partnership will add an additional 14,000 kgs, taking TGOD's total organic funded capacity to 130,000 kgs. Epican is a vertically integrated Jamaican cannabis company with cultivation, extraction, manufacturing and retail distribution licenses. This strategic partnership introduces TGOD's premier organic cannabis brand to the international medical market.
"This represents the first of many strategic partnerships TGOD intends to execute in the coming months," said Robert Anderson, CEO. "Our value-added approach taken in this investment will set an international M&A framework for capital investment, transfer of knowledge, and sector expertise. We will continue to evaluate international opportunities that will assist us in executing our business plan to become the world's largest organic cannabis brand," continued Anderson.
Epican produces high quality cannabis at its primary Blue Mountain cultivation site and has partnered with TGOD to construct a second 125,000 sq. ft. GMP compliant facility. Upon receiving the second site license, both facilities will cultivate high premium organic strains for the Jamaican and international markets. The Company will be working with Eco-Cert to achieve organic certification in Jamaica.
Epican's extraction laboratory has been designed, licensed and built to GMP standards, establishing the company as a leader in sustainability with Jamaica's Cannabis Licensing Authority ("CLA"). The company intends to sell a wide range of products such as dried flower, oils, pre-rolled joints, vapes, tinctures, among others. Epican's initial offering of 11 scientifically formulated products will allow the company to service medical cannabis patients through its network of retail dispensaries ("Herb Houses").
Jamaican dispensaries, known as Herb Houses, are crucial to the distribution of cannabis in Jamaica. Epican, with its first mover advantage, is opening its flagship dispensary in July 2018 located in Kingston, Jamaica. This will represent the first of many Herb Houses, with several more to be completed by the end of 2018 including locations along Jamaica's northern coast. These locations will serve the medical needs of Jamaica's 3 million residents and approximate 3.5 million visitors each year.
Jamaica has long been recognized as a premier location for cannabis enthusiasts and Epican has deep roots in the country. Founders, the McKenzie brothers, have been at the forefront of the nation's burgeoning medical cannabis industry, including extensive advocacy for the responsible development of the industry. Epican's social commitment to Jamaica's agricultural community includes a partnership plan to support Jamaica's Small Farmer Program. Epican was awarded the country's historic first cultivation license.
International expansion is an integral part of TGOD's business plan. The partnership with Epican will provide a low-cost platform from which TGOD is supplied premium Jamaican grown medical cannabis for export to select international jurisdictions, as regulations permit.

TGOD's partnerships are more than an investment for a portfolio company. TGOD investments are structured as true partnerships, where portfolio companies receive countless hours of support and industry leading knowledge. This knowledge transfer includes cultivation methodology, extraction, R&D, and organic certification, through to accounting, auditing, sales, marketing, and distribution. This is exemplified in TGOD's investment into Epican and Jamaica, by providing expertise to expedite Epican's organic certification process through Eco-Cert, developing and refining its sales, marketing, and branding plans, outreach to all-inclusive resorts, and digital marketing focused on medical tourism.
Karibe McKenize, CEO of Epican, stated "We are excited to partner with and benefit from TGOD's immense knowledge in organic cannabis cultivation. This expertise supports and enhances our authentic Jamaican production and ensures patients receive a product that is completely free from chemical pesticides and synthetic fertilizers. Our partnership with TGOD solidifies our commitment to producing cannabis in the most sustainable and natural methods possible, honouring Jamaica's historic relationship with the natural and medicinal benefits of the plant."