The world of cannabis has changed quite rapidly over the course of the past year or so. In that time, we have seen values shoot up of some of the most popular companies in the industry. In addition, we have also seen the public perception of marijuana change drastically, allowing companies to reach new heights and the market to cement its place in the present and the future. Given that this is arguably the most accepted time to invest in cannabis, it seems as though now is a better time than ever to consider some more alternative marijuana companies.
Ionic Brands Corp. (IONC) (IONC.CN) is a company that has been working to completely reinvent what it means to produce high-quality cannabis concentrates. The company currently operates out of Washington, but they have stated that they have a large amount of interest in doing business in various states around the U.S. and specifically the West Coast.
Ionic Brands has also stated that their main focus is extracting value for shareholders, and has been voted one of the top 50 companies to work for. All of this just goes to show their commitment to growth in the industry and their brand overall. With so many seeing popularity in the high-end side of the cannabis world, there's no wonder that Ionic Brands is so high up on the list for investors to watch.
The company recently announced that they have secured two cannabis-infused coffee patents. These extremely highly sought after patents should help the company to move deeper into the edible and drinkable side of the marijuana industry. CEO of Ionic Brands, John Gorst stated that "Single-cup coffee is a plus-$4.5-billion market and the National Coffee Association has estimated more than 40 percent of Americans own a single-cup coffee maker. Securing these patents is a great foundation for Ionic Brands to enter into the cannabis-infused beverage industry and is complementary to our current premium luxury cannabinoid products."
He went on to state that "we also see the substantial development potential of new revenue streams through licensing infused coffee and tea brand partnerships." The goal is for Ionic Brands to move into the cannabis-infused coffee market where they could hopefully become one of the first businesses to enter this side of the market.
Zynerba Pharmaceuticals (ZYNE) is in no way a small company and has been working on new ways to create pharmaceutical compounds from the cannabis plant. The company has been specifically working on a new way to infuse CBD into a gel that would then be delivered sub-dermally and into the circulatory system.
Zynerba has stated that this may be a much more innovative system than using the traditional pill form of taking medicine. As they enter their phase 3 studies for the new drug, it seems as though many are betting on the future of Zynerba Pharmaceuticals to be quite bright. The company remains an interesting business to research as they make big waves in the near future.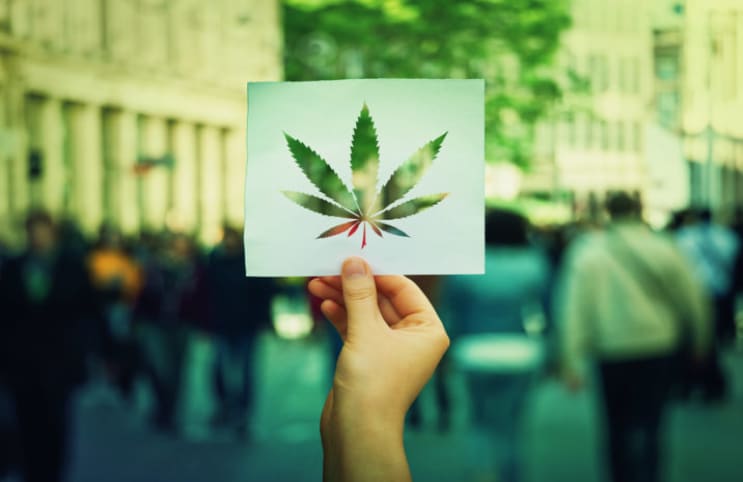 Pursuant to an agreement between an affiliate of MAPH Enterprises, LLC (owners of MarijuanaStocks.com), Midam Ventures LLC and Ionic Brands Corp (IONC), Midam has been paid $50,000 from Ionic Brands Corp (IONC) for a period from April 2, 2019 to May 2, 2019. We may buy or sell additional shares of (IONC) in the open market at any time, including before, during or after the Website and Information, to provide public dissemination of favorable Information about Ionic Brands Corp (IONC).
---
MAPH Enterprises, LLC | (305) 414-0128 | 1501 Venera Ave, Coral Gables, FL 33146 | new@marijuanastocks.com