Cannabis is a miracle plant that has the potential to treat countless devastating conditions. Epilepsy, Multiple Sclerosis, Anxiety, Cancer Treatment & the list goes on and on. Cannabis can & has improved daily life for 10's of millions of people across the globe and we need to recognize it for what it is, a MEDICINE.
Cannabidiol often referred to simply as "CBD" has become one of the best-known medicinal chemical compounds in the cannabis plant. CBD is a cannabis compound that does not contain (THC), the primary psychoactive ingredient which gets the user high.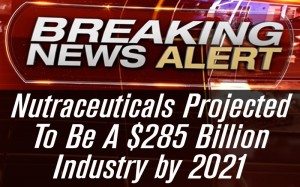 The Benefits of CBD are too Hard to Ignore
CBD is a natural compound that is found both in industrial hemp and marijuana. CBD Oil is an effective anti-inflammatory and its anti-seizure and anti-epilepsy properties help alleviate the symptoms from multiple neurological disorders and neuro-degenerative disorders in children and adults.
When applied topically, CBD is a strong form of treatment for different skin afflictions including psoriasis and dermatitis. It can relieve many chronic forms of pain as both an ingestible and topical. New medical uses for CBD Oil are constantly being discovered!
CBD is Making a STRONG Name for Itself within the Nutraceuticals Space, which is Projected to be a $285 Billion Industry by 2021
CBD has been closely associated with the Nutraceutical industry and this segment of the market has been consistently recording above-average growth.
In March 2017, Research and Markets released a new report published by BCC Research, which said that the global nutraceutical market should be a $285 billion market by 2021.
With Accelerated Growth & the Virtually Endless Applications for CBD Product within the Multi-BILLION DOLLAR Nutraceuticals Sector, The Potential is Simply to HUGE to Ignore!
CNRP Mining, Inc. (CRPGF)
A Publicly Traded Canadian Company that has just Signed an LOI that will Give them EXCLUSIVE WORLD-WIDE LICENSING to an Existing line of CBD Infused Nutraceutical Products that are Already Producing Revenue!

Earlier this month (CRPGF) signed a letter of intent to acquire X-Sprays, which offers a product line of life-enhancement products that are administered through a sublingual oral spray delivery system.
From sleep to energy, X-Sprays proprietary CBD infused product line is focused on areas that have huge market demand. (CRPGF)via X-Sprays, is also moving toward smokeless marijuana products containing THC in the near future.
X- Sprays has focused its efforts on creating a product line of oral sprays to deliver medicines, nutrients, and vitamins. The company has developed a novel line of 8 health care and life enhancement Nutraceutical products that are focused on several major markets. The company's products are focused on:

Pain relief w/ CBD – Fast acting and non-addictive
Awareness w/ CBD – Increases focus naturally
Sleep w/ CBD – Improves sleep without addictive additives
Libido – Enhances your libido naturally
Energy – Caffeine free and quick acting formula
Recovery – A dose of natural ingredients to help you get through any day
(CRPGF) is Targeting an Opportunity with a Massive Market Demand
X- Sprays has executed extremely well with its product line of 8 novel sprays that include both hemp CBD and Nutraceutical ingredients (4 with CBD and 4 nutraceutical).
But Wait, There's More!
Soon, X-Sprays plans to expand its product line to include cannabis Tetrahydrocannabinol (THC) sprays. PLEASE CONSIDER THE POTENTIAL of an oral spray delivering THC / CBD infused Nutraceuticals… It's MASSIVE!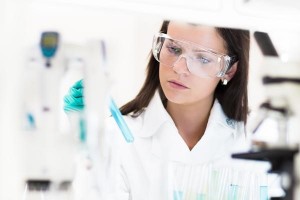 The X-Sprays product line is differentiated when compared to other products on the market and has a unique value proposition through its focus. Once the product can gain traction in California, it can enter new markets and capitalize on new opportunities. By utilizing the capital raised to successfully enter the California market, we will monitor how other distribution channels adopt to this new product.
X-Sprays has a multi-faceted distribution plan and will utilize traditional retail outlets, its e-commerce outlet, and non-traditional retail outlets like spas, bars,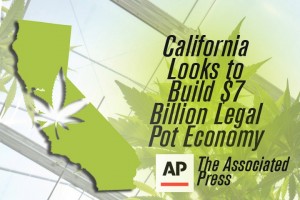 hotels, and cruises. It would not take much money or infrastructure for X-Sprays to enter new markets and we believe this is attractive component of the fundamental story.
Market Demand (+) Mass Appeal (x) Booming Nutraceutical & CBD Industry =
HUGE Potential with (CRPGF)
This is an opportunity that you do not want to miss & in our opinion a CLEAR GROUND-FLOOR OPPORTUNITY.(CRPGF) / X-Sprays will be a huge topic on MarijuanaStocks.com. The stock is currently available for purchase on the Canadian Market under symbol (CRPGF)
A Note to Our Canadian Audience / Investors
CNRP Mining Inc. can be purchased with all Canadian brokerage accounts under the ticker symbol (CND.CN).
---
Disclosure: MarijuanaStocks.com is owned by MAPH Enterprises LLC., a Florida Corporation that has been compensated $100,000 by a non-affiliate 3rd party for a
 1 year period
 beginning August 1, 2017 and ending August 1, 2018 to publicly disseminate information about CNRP Mining, Inc. (CND.CN) (CRPGF). We own zero shares.
Full Disclaimer