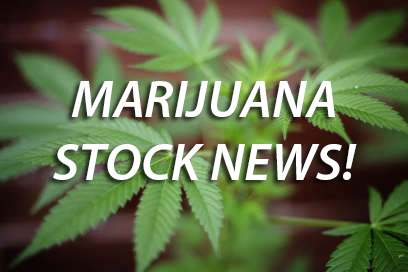 Tetra Bio-Pharma Signs Letter of Intent with Constance Therapeutics
Tetra Bio-Pharma Inc. ("
Tetra
" or the "
Company
") (CSE:TBP)(TBP.CN)(CNSX:TBP)(
TBPMF
), announced today it has signed a Letter of Intent (LOI) with Constance Therapeutics, Inc. of San Francisco, California, USA, for the clinical development and commercialization in Canada of its signature standardized, patent-pending, medicinal cannabis extract products.
The AgroTek Health subsidiary of Tetra will work with Constance Therapeutics to bring these products to the Canadian medical marijuana market under a commercial license agreement. "Over the coming months, the corporation will be focusing its energy on generating revenues while becoming an important player in the medical marijuana market," commented Mr. Andre Rancourt, CEO of Tetra. "The products developed by Constance Therapeutics are exactly what the corporation is looking for in terms of novel cannabis products developed for patients. The approach used by Constance Therapeutics is exactly the type of business model that Tetra is implementing to bring medical marijuana products to patients."
"Constance Therapeutics works in conjunction with physicians and medical professionals to provide integrative medicinal options to those suffering from serious conditions, such as cancer, lyme, auto-immune, chronic pain, neurodegenerative diseases, and other out-of-option patients," commented Constance Finley, Founder and CEO of Constance Therapeutics, Inc. She added, "over the years, research demonstrates that cannabinoids including specific terpenes, reduce and inhibit tumor growth in various animal models. Early clinical studies suggest cannabinoids enhance the effects of traditional cancer treatments with radiation therapy and help reduce the size of brain cancers, such as Glioma, compared to controls."
Tetra will enter into a licensing agreement with Constance Therapeutics to perform clinical research on the novel cannabis extract products initially focusing on their use in treating patients with brain cancer. Tetra will work closely with oncologists to evaluate the therapeutic benefit of these products according to pharmaceutical standards.
These products are currently available to patients living in California, USA and are consumed sublingually and through vaporization. As part of its mission to bring effective cannabinoid-based products to cancer patients, Tetra will be working in partnership with Constance Therapeutics to investigate the potential efficacy in a clinical trial.
About Constance Therapeutics:
Constance Therapeutics, Inc. is a manufacturer and licensor of cannabis products designed to enable medical professionals offer their patients a broader array of treatment options. The products fill the gap between traditional pharmaceuticals and commonplace cannabis products through manufacturing protocols using highly controlled, quantitatively-defined and patented processes. The products are third-party tested in the industry's most respected laboratories. Since 2008, the company has employed stringent, science-based processes and standards to ensure the highest quality and consistency. Headquartered in San Francisco, California, Constance Therapeutics' products have historically been accessed exclusively for therapeutic use and could only be purchased by registered California patients, in keeping with Proposition 215, and California Senate Bill 420. For further information, visit: www.constancetherapeutics.com.
About Tetra Bio-Pharma:
Tetra Bio-Pharma is a multi subsidiary publicly traded company (CSE:TBP)(TBP.CN)(CNSX:TBP)(TBPMF) engaged in the development of Bio Pharmaceuticals and Natural Health Products containing Cannabis and other medicinal plant based elements.
Tetra Bio-Pharma is focused on combining the traditional methods of medicinal cannabis use with the supporting scientific validation and safety data required for inclusion into the existing bio pharma industry by regulators physicians and insurance companies. More information is available about the company at: www.tetrabiopharma.com.
Source: Tetra Bio-Pharma
The Canadian Securities Exchange ("CSE") has not reviewed this news release and does not accept responsibility for its adequacy or accuracy.