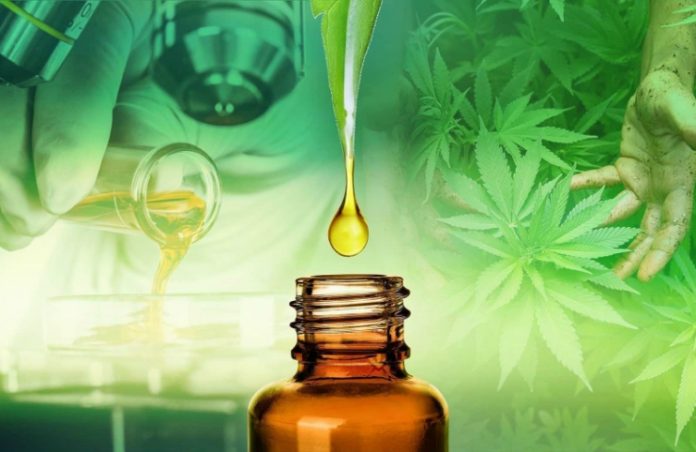 RELEVIUM CREATES BIOCANNABIX SUBSIDIARY AND TARGETS LEGAL CANNABIS BUSINESS
Relevium Technologies Inc. (TSX.V:  "RLV", OTCQB: "RLLVF" and Frankfurt: "6BX") (the "Company" or "Relevium"), is pleased to announce the creation of Biocannabix Health Corporation (the "Subsidiary" or "BHC"), a Canadian wholly owned subsidiary structured to lead the development of the legal cannabis derivatives business for RLV. The Company projects to complete its ACMPR application for the Canadian marketplace within the current fiscal quarter and has begun to assemble its legal and regulatory team of experts within targeted jurisdictions.
Highlights
Biocannabix Health Corporation to lead the Company's legal cannabis initiatives
Focus on developing a portfolio of high end consumer brands for North America
Prepare for a global online marketplace for jurisdictions with a legal context
Subsidiary anticipates applying for the necessary ACMPR licenses from Health Canada
Initial commercial focus will be on industrial hemp derivatives such as CBG and CBD
As a Canadian company, Relevium  will initially target the legal cannabinoids markets in North-America and develop medical, lifestyle and luxury consumer products aimed at supporting overall health and wellness. The Company's newly created subsidiary is expected to begin the process of obtaining access to cannabis for medical purposes through the filing of an application for the appropriate licences from Health Canada pursuant to the Access to Cannabis for Medical Purposes Regulations (ACMPR).  The primary purpose of the application will be to enable the Company, through Biocannabix, to secure the appropriate legal authorizations to be able to distribute and sell medical cannabis products in Canada and service other jurisdictions in the export market.
Aurelio Useche, CEO of  Relevium stated: "Our core business is health and wellness and the legal Cannabis derivative business is growing exponentially in our niche. In the US, relaxing regulations and a fragmented market place represent a true opportunity to build elevated and trusted cannabinoid derivative consumer brands". Mr. Useche continued: "In the industrial hemp derivatives space there is rapid proliferation of cannabinoids-based products like CBG and CBD. The challenge, however, is Branding, Quality and Customer Experience, all areas that RLV intends to leverage through its channel expertise."
The Company's strategic direction is very much in-line with its core business, which includes the creation of a portfolio of online, direct to consumer retail brands in Health and Wellness, both organically, through licensing agreements and via acquisitions.
The Company understands this is a fast-evolving regulatory environment. In order ensure the adoption of a full legal and compliant framework, the Company is assembling a team of legal and business experts from the space.
About the Market
According to a report from Ameri Research Inc., the global legal cannabis market was valued at $14.3 billion in 2016 and is expected to reach $63.5 billion in 2024, growing at a compound annual growth rate of 21.1 percent during the forecast years. North America accounts for over 49% of the market, with the U.S. being the single largest market.
A Major segment of the legal cannabis industry is the hemp-derived cannabidiol (CBD) market. According to a report by Forbes, Brightfield Group projects that Hemp-derived cannabidiol (CBD) will be a billion-dollar market in just three years. CBD products do not have any psychotropic effects and are usually used for medical purposes. Brightfield's data estimates that hemp CBD sales have already hit $170 million in 2016 and at a 55% compound annual growth rate over the next five years the market will cross the billion-dollar mark. According to Statista,  it is estimated that in the year 2020 CBD consumer sales will total around 1.15 billion U.S. dollars. Brightfield determined that 64.5% of the sales come through the online channel followed by 17.8% from physical points of sale.
About Relevium Technologies
Relevium is a TSXV-listed company focused on growth through the acquisition of businesses, products and/or technologies with a focus on e-commerce in the growing health and wellness sector. Relevium Technologies Inc. also holds patented intellectual property for the use of static magnetic fields for application on wearable devices.
Neither TSX Venture Exchange nor its Regulation Services Provider (as that term is defined in policies of the TSX Venture Exchange) accepts responsibility for the adequacy or accuracy of this release.
Cautionary Note Regarding Forward-Looking Statements
This release includes certain statements and information that may constitute forward-looking information within the meaning of applicable Canadian securities laws. All statements in this news release, other than statements of historical facts, including statements regarding future estimates, plans, objectives, assumptions or expectations of future performance, including the timing and completion of the proposed acquisitions, are forward-looking statements and contain forward-looking information. Generally, forward- looking statements and information can be identified by the use of forward-looking terminology such as "intends" or "anticipates", or variations of such words and phrases or statements that certain actions, events or results "may", "could", "should", "would" or "occur". Forward-looking statements are based on certain material assumptions and analysis made by the Company and the opinions and estimates of management as of the date of this press release, including the assumptions that the Company will be able to apply for and ultimately obtain an ACMPR licence, the proposed business of Biocannabix will develop as anticipated, that the Company will raise sufficient funds to develop the Biocannabix business, and that the Company will obtain all requisite regulatory approvals. These forward-looking statements are subject to known and unknown risks, uncertainties and other factors that may cause the actual results, level of activity, performance or achievements of the Company to be materially different from those expressed or implied by such forward-looking statements or forward-looking information. Important factors that may cause actual results to vary, include, without limitation, the risk that the proposed business developments may not occur as planned; the timing and receipt of requisite approvals and failure to raise sufficient funds. Although management of the Company has attempted to identify important factors that could cause actual results to differ materially from those contained in forward-looking statements or forward-looking information, there may be other factors that cause results not to be as anticipated, estimated or intended. There can be no assurance that such statements will prove to be accurate, as actual results and future events could differ materially from those anticipated in such statements. Accordingly, readers should not place undue reliance on forward- looking statements and forward-looking information. Readers are cautioned that reliance on such information may not be appropriate for other purposes. The Company does not undertake to update any forward-looking statement, forward-looking information or financial outlook that are incorporated by reference herein, except in accordance with applicable securities laws. We seek safe harbor.
On Behalf of the Board of Directors
RELEVIUM TECHNOLOGIES INC.
Aurelio Useche
President and CEO
For more information about this press release:
Tel: +1.888.528.8687
RELEVIUM TECHNOLOGIES INC
Email: investors@releviumcorp.com
Website: www.releviumtechnologies.com
Like us on Facebook
Follow us on Twitter
Follow us on LinkedIn