Marijuana legalization may not be a top priority for Congress or President Obama, but the American public is doing what it can to make it apparent that marijuana is an important issue. Marijuana is becoming more accepted by the nation due to the abundant amount of data supporting its medical benefits and it is interesting to note the increasing number of people who support legalizing marijuana.
Support has increased at incremental rates
According to a survey conducted by the Pew Research Center, 53% of Americans support legal marijuana. The Pew Research Center has been tracking the percent of Americans who think marijuana should be legal since 1973. They broke out the results by generation (Greatest, Silent, Baby Boomers, and Millennials) and the growth is amazing.
1973: Greatest (12%), Silent (16%), Baby Boomers (43%)
1990: Greatest (12%), Silent (14%), Baby Boomers (17%), Gen X (21%)
1995: Greatest (14%), Silent (16%), Baby Boomers (43%), Gen X (28%)
2000: Silent (24%), Baby Boomers (30%), Gen X (41%)
2005: Silent (22%), Baby Boomers (36%), Gen X (42%)
2010: Silent (29%), Baby Boomers (41%), Gen X (41%), Millennials (58%)
2015: Baby Boomers (50%), Generation X (52%), Millennials (68%)
Survey show overwhelming support
For the first time ever, the General Social Survey (GSS) shows that a majority of Americans favor the legalization of marijuana. The GSS is a large, national survey that is conducted every two years and it is considered to be gold standard for public opinion research.
The survey was conducted last year between March and October and researchers asked 1,687 respondents if they think marijuana should be legal. 52% of respondents said that marijuana should be legalized, 42% opposed it, and 7% were undecided.
The last time this survey was conducted was in 2012 and only 43% of respondents said that marijuana should be legal. In 2004, only 33% of respondents said that marijuana should be legal.
Numbers do not lie
Marijuana legality remains a potent issue in key electoral states, which guarantees that the candidates will be drawn into the debate. The presence of a marijuana initiative on any state ballot will also result in a significant increase in voter turnout.
Florida and a number of other critical swing states will have marijuana on the ballot in 2016. If a candidate's campaign involves cracking down on marijuana, they are most likely not going to win the popular vote of many swing states which are crucial to winning the election. The marijuana issue may still be in its infancy, but the 2016 election will serve as a catalyst for it legalization.
Authored by: Michael Berger
Michael Berger is the president and founder of Technical420, an independent research firm focused specifically on the cannabis sector. He was working for the equity research department at Raymond James Financial Inc., when he recognized a need for a service that provides up-to-date research and analysis on companies that operate in the cannabis industry. Mr. Berger studied finance and economics at Florida State University and is working toward achieving his CFA charter.
Sincerely,
Michael Berger
Founder/President 
Technical 420 LLC
C: 305-458-9982
E: michael.berger@technical420.com
W:  www.technical420.com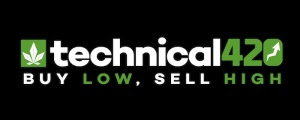 ---
MAPH Enterprises, LLC | (305) 414-0128 | 1501 Venera Ave, Coral Gables, FL 33146 | new@marijuanastocks.com