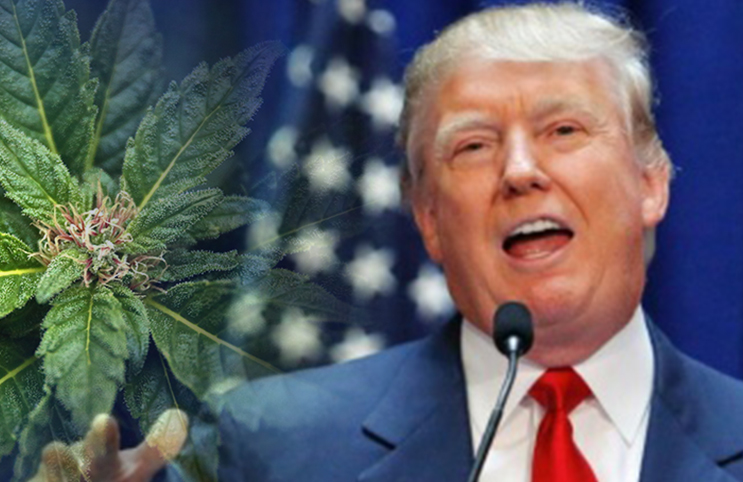 Although the United States legal cannabis train has already left the station, President Donald Trump's first 100 days have raised some concerns.
The best way to describe his first 100 days is something like a rocket fueled roller coaster and we want to highlight the top 5 developments that have transpired thus far.
• West Virginia became the 29th state to legalize medical cannabis after Governor Jim Justice signed legislation to create a legal program in the state. The program will allow patients suffering with terminal illnesses or any of 14 specified conditions access to cannabis.
• Jeff Sessions has been shut down once again as the budget bill that passed to prevent a government shutdown contained a provision known as the Rohrabacher-Farr amendment, which has United States cannabis business owners breathing a sigh of relief. The provision will make sure that no portion of Department of Justice's budget will be allowed to be used to attempt to fight state laws allowing for the use of medical marijuana.
• After Colorado Governor John Hickenlooper met with Attorney General Jeff Sessions he does not expect there to be a federal crackdown on legal cannabis. Governor Hickenlooper said Sessions called the Obama administration's guidance on marijuana not too far from good policy.
• Department of Homeland Security Secretary John Kelly called marijuana a potentially dangerous gateway drug that frequently leads to the use of harder drugs the day after he said that cannabis is not a factor in the United States' current fight against narcotics.
• In February, White House Press Secretary Sean Spicer attempted to link cannabis use to the opioid addiction crisis plaguing the United States. He said the President understands the value of medical cannabis for those in need, but recreational cannabis is an issue for the Department of Justice to provide further clarification.
Authored By: Michael Berger