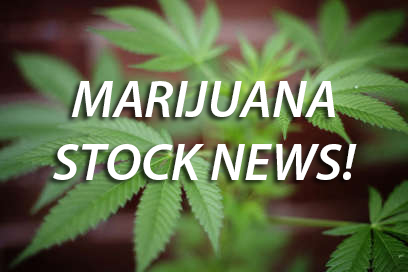 Organigram recognized by Best in Biz Awards 2018
Organigram Holdings Inc. (TSX VENTURE: OGI) (OGRMF), the parent company of Organigram Inc. (the "Company" or "Organigram"), a leading licensed producer of cannabis, is pleased to announce it has been named a silver winner in the Company of the Year – East Canada category in Best in Biz Awards, the only independent business awards program judged each year by prominent editors and reporters from top-tier publications in North America .
Organigram was recognized for its efforts to build a strong corporate culture, state-of-the art production facility and comprehensive commercialization plan in a new and constantly evolving industry. As one of Canada's first licensed producers of cannabis, the Company relied on business savvy and a stalwart commitment to customer service to build a thriving business amid a rapidly changing political and social climate.
Each year, Best in Biz Awards' entrants span the spectrum, from some of the most recognizable global brands to the most innovative local start-ups. The 8th annual program proved to be a particularly tough competition, garnering close to 700 entries from an impressive array of public and private companies of all sizes and from a variety of geographic regions and industries in the U.S. and Canada . Best in Biz Awards 2018 honors were conferred in 70 different categories, including Company of the Year, Fastest-Growing Company, Most Innovative Company, Best Place to Work, Support Department, Executive of the Year, Most Innovative Product, Best New Service, CSR Program, Marketing Campaign and Blog of the Year.
"We are proud to have been recognized by Best in Biz Awards," says Greg Engel , CEO, Organigram. "Through a dogged commitment to product quality and innovation, exceptional customer service and a positive and thriving corporate culture, we have built a world-class facility imagined and supported by a world-class team. We are proud to be based in Eastern Canada and look forward to continuing to build our reputation for excellence here at home, across North America and abroad."
Since 2011, winners in Best in Biz Awards have been determined based on scoring from independent judging panels deliberately composed each year of prominent editors and reporters from some of the most respected newspapers, TV outlets, and business, consumer, technology and trade publications in North America . Structured in this unique way, Best in Biz Awards is able to best leverage its distinguished judges' unparalleled expertise, experience and objectivity to determine award winners from among the hundreds of entries. The 2018 judging panel included, among others, writers from Associated Press, Barron's, Consumer Affairs, eWeek, Forbes, Healthcare Innovation News, Inc., Investment Advisor Magazine, MediaPost, New York Post, New York Times , Ottawa Citizen and Wired.For a full list of gold, silver and bronze winners in Best in Biz Awards 2018, visit: http://www.bestinbizawards.com/2018-winners.
Update on Timing of Year-end Results
As a TSX Venture listed entity the Company is required to file its financial statements for the year ended August 31, 2018 within 180 days (effectively, by calendar year end).  The Company previously announced that it anticipated releasing its year end results on or about November 30 , 2018.  Due to process delays outside of the Company's control, the Company currently expects a modest delay on its anticipated release date and will provide an update no later than December 7, 2018 , the date scheduled for its annual and special meeting.