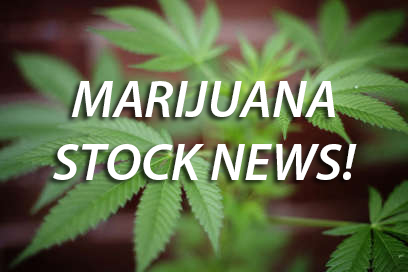 Cannmart Signs Product Acquisition Agreement with AgMedica Bioscience Inc
Namaste Technologies Inc. ("Namaste" or the "Company") (TSXV:N.V) (M5BQ.F) (NXTTF) is pleased to announce that the Company's wholly-owned subsidiary, Cannmart Inc. ("Cannmart"), has signed a product acquisition agreement (the "Agreement") with AgMedica Bioscience Inc. ("AgMedica"), whereby Cannmart will purchase medical cannabis from AgMedica to offer in its online platform. AgMedica is a licensed producer of medical cannabis under the Access to Cannabis for Medical Purposes Regulations ("ACMPR"), who hold a cultivation and sales license.
Subject to the terms of the Agreement, Cannmart has placed its first order with AgMedica, and will be launching AgMedica products in its online medical cannabis marketplace. Cannmart will offer AgMedica products pre-packed in 5g, 10g, and 15g allocations. The Company's goal is for Cannmart to offer patients a unique user-experience and a variety of cannabis products and strains sourced from multiple licensed producers.
Cannmart is in the process of adding new products as well as a selection of pre-rolls which will be available in each strain. With hundreds of new cultivators in various stages of the application process, Cannmart provides a platform for licensed producers to offer their products alongside those of other brands in an online marketplace.
The Company has been pleased with the initial results after launching medical cannabis sales through Cannmart, and has also expanded its healthcare practitioner team through the Company's wholly-owned subsidiary, NamasteMD Inc. ("NamasteMD") to accommodate accelerating demand for consultations. The Company is pleased to have secured an additional supply channel through the Agreement with AgMedica and is focused on developing further channels to expand on the product offering through Cannmart.com.
Management Commentary
Sean Dollinger , President, and CEO of Namaste comments: "We're pleased to announce this supply Agreement with AgMedica. Our team from Cannmart had the pleasure of visiting their facility and we were impressed with the quality of their product and we look forward to offering it to our patients. We expect to develop a long-term relationship with AgMedica and would like to thank their management team for their hard work and for choosing Cannmart as a strategic partner."
About AgMedica Bioscience Inc.
AgMedica is a licensed producer under the ACMPR and is focused on the cultivation of quality, consistent medical cannabis. The company's Riverview cultivation facility is located in Chatham, Ontario . The Phase I facility has annual capacity of 6,000 kg of indoor cannabis. Plans are in place to expand this capacity within the existing building to 26,500kg. The company's second indoor facility is in the detailed review stage at Health Canada to become an ACMPR licensed producer and is forecast to add an additional 40,000 kg in annual capacity once fully built, providing AgMedica with a total projected indoor production capacity of 66,500 kg per year.
About Namaste Technologies Inc.
Namaste Technologies is Your Everything Cannabis Store™. Namaste operates the largest global cannabis e-commerce platform with over 30 websites in 20+ countries under various brands. Namaste's product offering through its subsidiaries includes vaporizers, glassware, accessories, CBD products, and medical cannabis in the Canadian market.