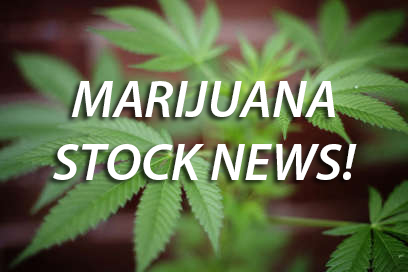 Namaste signs binding terms sheet to acquire UK-based licensed pharmaceutical distribution company AF Trading Ltd.
Namaste Technologies Inc. ("Namaste" or the "Company") (TSXV:N.V) (M5BQ.F) (NXTTF) is pleased to announce that the Company's wholly-owned subsidiary, Namaste Bahamas Inc. ("Namaste Bahamas"), has signed a Binding Terms Sheet ("Terms Sheet") to acquire all of the issued and outstanding shares of UK-Based AF Trading Ltd. (operating as "Access Fulfillment" or "accessfulfilment.com"). Access Fulfillment operates a 30,000 square-foot distribution facility in the UK and holds a Wholesale Distribution Authorization (Human) License issued by the Medicines and Healthcare Products Regulatory Agency ("MHRA") which allows Access Fulfillment to distribute pharmaceutical products throughout the UK. The acquisition of Access Fulfillment is the first step in Namaste developing its future medical cannabis distribution platform in the UK, which represents a much larger customer base than that of its Canadian operations. The Company intends to launch a platform similar to its Canadian wholly-owned subsidiary Cannmart Inc. ("Cannmart") within the UK market to help monetize on its database of over 500,000 customers.
Prior to July 2018 , the UK prohibited the use of medical cannabis. Since that time, the UK Home Secretary has announced that licensed clinicians will now be able to legally prescribe cannabis-derived medicines to patients, as an alternative to prescription drugs. As medical cannabis legalization in the UK progresses, Namaste believes this acquisition will provide the Company with the first-mover advantage in the UK market, which will enable them to implement a fully integrated platform and sales funnel based on Namaste's current Cannmart business model. Namaste is focused on creating the largest global platform for everything cannabis and in developing innovative technology. The acquisition of Access Fulfillment and its license with MHRA provides Namaste with the necessary infrastructure to capitalize on a market where it maintains a strong market presence.
Key Terms
Namaste will acquire all issued and outstanding shares of Access Fulfillment for US $5 million .
Payment to Access Fulfillment will be 50% in cash and 50% in Namaste common stock shares.
No capital raise will be required.
Access Fulfillment's management will sign consulting agreements for operations and business development.
Access Fulfillment's management will sign non-compete agreements.
Access Fulfillment will operate as Namaste's exclusive distribution center for CBD and cannabis products in the UK.
The acquisition of Access Fulfillment will be subject to approval by the Toronto Venture Exchange ("TSXV" or the "Exchange").
Both parties will have 30 days to complete and sign definitive documents required to complete the transaction.
Namaste has been selling cannabis ancillary products in the UK for over 4 years and maintains a database of over 500,000 consumers during which period Access Fulfillment has undertaken all distribution of cannabis vaporizers and accessories on behalf of Namaste. Through the acquisition, Namaste anticipates a significant reduction of its costs as related to fulfillment of its vaporizer and accessories in the UK and EU markets. The Company maintains a strong working relationship with Access Fulfillment's management team and believes the launch of cannabis sales through the distribution center represents a high growth opportunity, subject to approval by the MHRA.
The Company plans to submit its revolutionary telemedicine application and patient acquisition tool, NamasteMD ("NamasteMD" or "NamasteMD.com") to the Apple and Google Play stores, which will allow Namaste to leverage its telemedicine application to acquire medical patients through online consultations in the UK. By acquiring Access Fulfillment, launching NamasteMD and developing supply relationships with domestic cultivators, Namaste will have the infrastructure it needs to launch CBD and cannabis products into its marketplace in the UK, subject to approval by MHRA and other any applicable regulatory bodies.