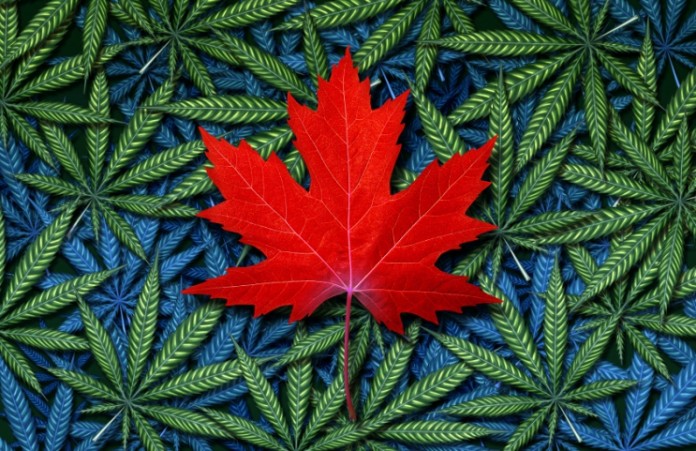 Canada is on track to become the second country in the world to legalize the production, sale, and consumption of recreational marijuana this July. According to analysts; the ambiguity of projected demands, selling prices versus black market prices, and the possibility that legalization could be postponed are some barriers that can reflect into the industry and may burn smaller marijuana companies to the ground.
The four largest marijuana stocks by market capitalization are Canopy Growth Corp, Aurora Cannabis, MedReleaf Corp (TSE:LEAF) (MEDFF) and Aphria (TSE:APH) (APHQF) which are all over $1 billion (C). This year, MJIC Inc's Canada Marijuana Index is up more than 30 percent compared to the Toronto Stock Exchange benchmark's 4.7 percent increase. Investors imagine that the increase in sales following legalization will validate these massive valuations.
Annual marijuana sales forecasts range anywhere from $5 billion to $10 billion (C) and the black market is currently predicted to be valued between $7 billion and $10 billion per year, which is greater than legal sales forecasts.
Bruce Campbell a portfolio manager, predicts $9 billion (C) in total marijuana sales for 2020 and 2021 against the industry's current $11 billion market capitalization. The market value in a developing industry can be as much as five times sales, according to Campbell. "Even if they trade at two times sales, they could have another $7 billion of market gain over the next few years," Campbell added.
Even as Canada faces issues leading to legalization, most analysts remain bullish on the industry's long-term forecasts as do we. "We believe there is still long-term growth in the sector but many of the smaller pot companies may not survive when competition heats up", said analyst Jason Zandberg.