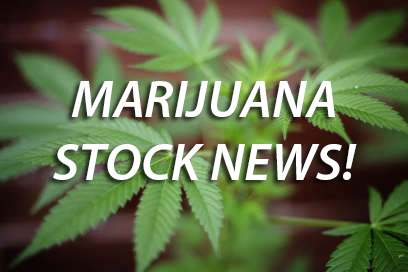 HempMeds Opens Office in Mexico with Leading Advocate — CFN Media
CFN Media Group, the leading creative agency and digital media network dedicated to legal cannabis, announces the publication of an article on Medical Marijuana Inc.'s ( OTC PINK : MJNA ) new HempMeds® office in Mexico and why it's a significant development for the company.
Mexico's Progressive Stance
Mexico has been historically opposed to marijuana legalization thanks to the United States' War on Drugs since the 1970s. Since the 1990s, Mexican drug cartels have grown in power following the demise of the Colombian Cali and Medellin cartels. Analysts estimate that wholesale earnings from illicit drug sales range from $13.6 billion to $49.4 billion each year, which is on par with multinational tobacco companies that earn about $30 billion per year.
After many US states began taking a more progressive approach by legalizing marijuana, Mexico's Senate passed a bill legalizing medical marijuana in December 2016. The country's lower house in parliament followed suit by passing the bill in late-April with an overwhelming 374-7 vote. President Enrique Pena Nieto officially signed the bill into law last month, which makes medical marijuana available and legal throughout the country.
The Health Ministry will now be tasked with creating regulations around the use of medical marijuana, including the production of cannabinoid-based pharmaceuticals. In the meantime, consumers will be permitted to legally purchase cannabinoid products that contain 1% or less tetrahydrocannabinol (THC), while companies will be permitted to cultivate cannabis for medical and scientific purposes without being punished by law.
Establishing a Footprint
Medical Marijuana Inc. has been a pioneer in Mexico's cannabinoid industry. Last year, the company secured the first import permit for RSHO-X™ — a non-psychoactive cannabidiol (CBD) hemp oil for patients suffering from severe seizures — from COFEPRIS — the country's health authority. Many other patients have since secured import rights for the CBD oil that has shown tremendous promise in helping patients overcome severe seizures.
Earlier this year, the company began groundbreaking new studies of its RSHO-X™ in Mexico under the direction of pediatric neurologist Dr. Saul Garza Morales. The results of these studies showed a 50% or greater reduction in seizures in 33 of 39 patients, while over half of patients achieved an overall 75% reduction in seizures. But, perhaps the most striking result was the 100% seizure relief experienced by about 17% of patients in the study.
HempMeds® is expanding its presence with the opening of its first office in Monterrey, Nuevo Leon, Mexico, as demand continues to grow for RSHO-X™. The new office will be managed by medical cannabis activist and Por Grace Foundation founder Raul Elizalde and act as a hub for the sales, marketing, and distribution of RSHO-X™ to patients in Mexico. The company also aims to further its efforts to push for cannabis reform in the country. Major news outlets attended the inauguration including Forbes Mexico, HuffPost, and El Financiero among others.
Mr. Elizalde's daughter, Grace, was the first Mexican patient to gain legal access to CBD oil, for the control of her seizures. He is recognized throughout the country for his determined efforts to expand access for more patients, and even joined President Nieto on stage in April as he announced the country's intentions to legalize medical marijuana. His tireless dedication to the cause, and the resulting renown, should benefit the company as it grows its footprint throughout Mexico.
For more information, visit the company's website or CannabisFN's company profile.