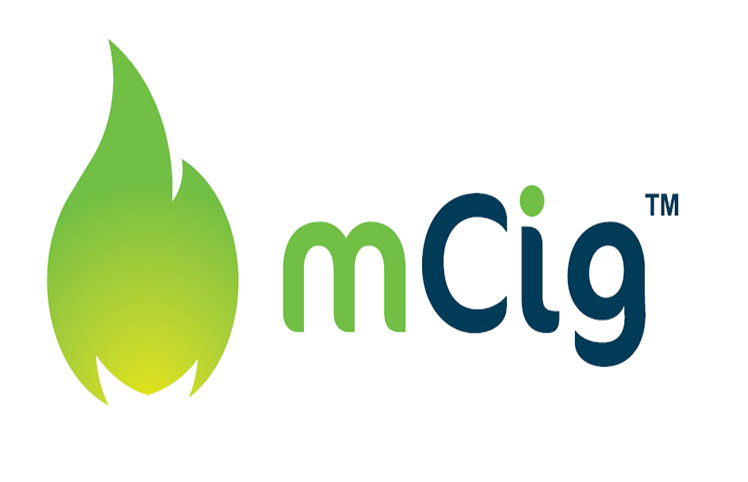 MCIG's Wholly Owned Subsidiary, NYAcres, Projects Over $10 Million in Revenue in its First Year of Operation.
 mCig, Inc
. (OTCQB: 
MCIG
), a diversified company servicing the legal cannabis markets, is pleased to report that its wholly owned subsidiary,
 NYAcres, Inc.
, is focused on hemp propagation, production, research, and distribution of organic industrial hemp and hemp by-products, projects a total revenue of $10 Million in its first year of operation.
With the cultivation process underway, using temperature-controlled greenhouses for propagation, unique and cutting-edge irrigation and proper field preparation for Industrial Hemp planting, using chemical-free pest and mold mitigation, NYAcres expects to harvest 800 plants per acre of the 40-acre farm in the first harvest. In the same season, another 80-acre parcel is planned for the second harvest, with 800-1000 plants per acre.  Rotation of the acreage-parcels will add balance to the farms nutrients, assuring the best soil conditioning. This will translates into approximately $90,000 per acre in revenue, or a projected revenue of more than $10,000,000 in a first year of operation, where 80% proceeds from sales will be distributed to MCIG and 20% to FarmOn! Foundation. After the 1st harvest, plans to re-invest into the farm infrastructure, to expand from the initial 40 acres, will only benefit and speed up the ultimate profits. $20m annually is a reasonable goal for this project. With New York's current favorable horticultural and economic climate for hemp in place, NYAcres, Inc. is moving aggressively to scale up projects and negotiate deals with Northeast US Farms.
"We look forward to combining our technology, equipment and know-how in the cultivation of a high yield and superior quality organic industrial hemp, contributing to the booming market while getting positioned and taking a foothold." comments Tessa Edick, CEO of NYAcres, Inc. and Chairwoman of FarmOn! Foundation.
Being that the FarmOn! Foundation and its partnership with SUNY and Cornell College of Agriculture and Life Sciences, actively research farming in many ways providing young adults the opportunity to learn agriculture, NYAcres first 40-acre harvest will teach many things about growing the farm larger in each season with high-CBD producing varieties of industrial hemp plants permitted by the State of New York. The success of the farm and high-quality essential oils produced will generate the ability to produce innovative new products for the Hemp-based consumer market. Expected to grow 700 times in 2018, the Hemp and CBD Industry is a huge focus of the US Agriculture Industry. In partnership with FarmOn! Foundation, MCIG will create a strategic advantage in this exploding market, not only generating a large revenue stream, but also working within the research and development of organic and sustainable farming techniques and nutraceutical, holistic product manufacturing and distribution.
NY acres plans to bring to the market finished products including CBD-Rich Full Spectrum Essential Oils, Distillate, and Isolate. Also R&D will take place with FarmOn!'s kitchen and culinary skills to develop hemp based CBD products for retail sale or white labeling.  Bulk CBD may be offered on the commodity market to CBD product manufacturers. House-made products will wholesale and retail as desired.
"Our Joint Venture with FarmOn! Foundation, puts MCIG in the CBD business in a big way and opens the door for growing, researching, developing, and selling premium hemp and CBD oil, which contains a broad range of cannabinoids used to treat a growing population of CBD oil consumers. MCIG is now strategically positioned in both the fast-growing hemp market as well as the cannabis market." comments Paul Rosenberg, CEO of mCig, Inc.
Hemp is a fast growing, high margin closely-related business to the cannabis business growing at a 22% CAGR currently valued at over $688 million, and estimated to grow to $1.8 billion by 2020 in the USA.
About the FarmOn! Foundation:
FarmOn! Foundation is a 501(c)(3)non-profit organization and public charity that creates and funds youth educational programming and is working to preserve family farming in America. FarmOn! Foundation is dedicated to bringing awareness to food choices and sources and reinvigorating respect for farming, inspiring young people to choose agricultural careers to create an economic engine connecting rural and urban marketplaces to rebuild local economies. Join the movement today: http://farmonfoundation.org.