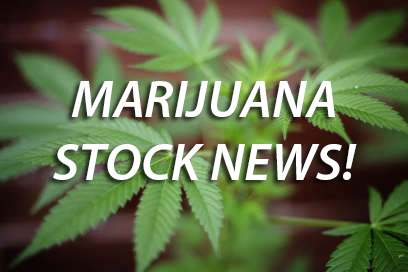 mCig to Spin-Off Technology Division as a Stand-Alone Public Company
mCig, Inc. ( OTCQB : MCIG ), a diversified company servicing the legal cannabis markets, announced today that the company will spin-off its technology division as a stand-alone public company. In conjunction with the spin-off, mCig shareholders will be awarded shares in the proposed public entity based on their holdings in MCIG. mCig Inc. expects to file the appropriate documents with the SEC within the next 45 days.
The implementation for a spin-off was originally planned from the beginning, during the initial establishment of GigeTech, Inc., MCIG's technology subsidiary, which provides a wide range of services such as software solutions, advertising, e-commerce, advisory services and consultations, financial services, blockchain integrated technologies, product design, branding, and various other technology offerings.
The move will allow for GigeTech to expand its operations into other markets and industries while continuing to provide solutions and expand its services in the cannabis space. Most recently, GigeTech entered into an agreement for the use of its proprietary advertising technology with its first non-cannabis related customer.
"We are astounded as to how quickly we have come to the execution of this plan. Many of our shareholders have probably wondered if we had a clear vision of where we want to go with MCIG. Rest assured we have! As we have begun the process of moving in the direction of cultivation, distribution, and production in both Nevada and California (while reviewing other states as well), we have systematically divested ourselves of businesses that will continue to provide us resources to achieve our end goal. These divestitures have and continue to create cashflow, allowing us to maintain our 'ZERO TOXIC DEBT' mantra. This solidifies our continued growth and will allow us to achieve a higher profit margin, thus increasing shareholder wealth," said Paul Rosenberg, MCIG's Chief Executive Officer. He went on to say, "Spinoffs are a great way to enhance shareholder value and it will continue to be a major part of our business model."
For more information visit our websites:
For more information about mCIG visit: www.mciggroup.com
For more information about Grow Contractors visit: www.growcontractors.com
For more information about the Cannabis Advertising Network visit: www.eHesive.com
For more information about Blockchain / Cryptocurrency visit: www.renderpayment.com
For more information about Cannabiz Supply in Nevada visit:  www.cannabizsupply.com
For more information about Cannabiz Supply in California visit: www.cannabiz.supply
For more information about VitaCIG visit: www.vitaciggroup.com
For more information about VitaCBD visit: www.vitacbd.com
For the latest cannabis news visit: www.weedistry.com
Download 420Cloud on iTunes or Google Play and make a connection at: www.420cloud.com
For the latest jobs in the cannabis industry visit 420Jobsearch at: www.420jobsearch.com
For the marijuana recipes and cooking tips visit:  www.mj.recipes
For more information about Marketaro visit: www.marketaro.com
Follow us on Instagram @ https://www.instagram.com/mciginc/
Visit us on Facebook @ https://www.facebook.com/mCigInc/?ref=br_rs
Follow us on Twitter @ https://twitter.com/mcigInc
About MCIG Group ( OTCQB : MCIG )
Headquartered in Henderson, Nevada, mCig, Inc. ( OTCQB : MCIG ) is a diversified company servicing the legal cannabis, hemp and CBD markets via its lifestyle brands. mCig, Inc. is committed to being the leading distributor of technology, products, and services to fit the needs of a rapidly expanding industry. mCig, Inc. has transitioned from a vaporizer manufacturer to industry leading large scale, full service cannabis cultivation construction company with its Grow Contractors division currently operating in the rapidly expanding Nevada market.
mCig, Inc. also employs a world renowned tech team and has recently entered the tech space to satisfy its evolving role in technology and in keeping its growing following up to speed.
The company looks forward to growing its core competencies to service the ancillary legal Cannabis, Hemp and CBD markets, with broader expansion to take place once federal laws change. With over seventy five years of experience combined between the key players that make up the Cannabis Grow Contractors Division, mCig Inc. is proud to work with Cannabis Industry leaders and provide broad and rounded solutions for legal growers nationwide.