TWMJF Stock Chart & Overview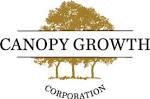 Canopy Growth Corporation (CGC), formerly Tweed Marijuana Inc., is a medical marijuana company based in Smiths Falls, Ontario, founded by Bruce Linton and Chuck Rifici in 2014. Linton is now the Chairman and CEO while Marc Wayne is the President. The company was the first federally regulated, publicly traded cannabis producer in North America, traded on the Toronto Stock Exchange as WEED. Since marijuana is currently legal in Canada only for medical purposes, growers such as CGC are licensed by Health Canada under the Access to Cannabis for Medical Purposes Regulations (ACMPR).
Sign up to our newsletter and updates.