GWPH Stock Chart & Overview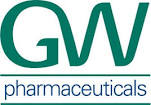 Cara Therapeutics is a clinical-stage biotechnology company located in Stamford, CT focused on developing and commercializing new chemical entities designed to fundamentally change the way acute pain, chronic pain and pruritus are managed. We aim to achieve this by developing new products that selectively target the body's peripheral kappa opioid receptors. Cara is developing a novel and proprietary class of product candidates that target the body's peripheral nervous system and have demonstrated initial efficacy in patients with moderate-to-severe pain and pruritus (itch) without inducing many of the undesirable side effects typically associated with currently available pain and itch therapeutics.
Sign up to our newsletter and updates.