ACBFF Stock Chart & Overview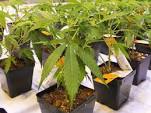 Aurora Cannabis Inc. is a Canadian licensed producer of medical cannabis headquartered in Vancouver, BC, with additional offices in Edmonton, Pointe-Claire, and Toronto. It is the second largest federally regulated, publicly traded cannabis producer in Canada, and trades on the Toronto Stock Exchange as ACB. As of January 2018, Aurora is the fastest growing cannabis company in North America, and is licensed by Health Canada under the Access to Cannabis for Medical Purposes Regulations (ACMPR) and in the European Union under the Good Manufacturing Practices (GMP) certification.
Sign up to our newsletter and updates.