Abbv Stock Chart & Overview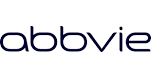 AbbVie(1) is a global, research-based biopharmaceutical company. AbbVie develops and markets advanced therapies that address some of the world's most complex and serious diseases. AbbVie's products are focused on treating conditions such as chronic autoimmune diseases in rheumatology, gastroenterology and dermatology; oncology, including blood cancers; virology, including hepatitis C virus (HCV) and human immunodeficiency virus (HIV); neurological disorders, such as Parkinson's disease and multiple sclerosis; metabolic diseases, including thyroid disease and complications associated with cystic fibrosis; as well as other serious health conditions. AbbVie also has a pipeline of promising new medicines in clinical development across such important medical specialties as immunology, oncology and neurology, with additional targeted investment in cystic fibrosis and women's health. AbbVie was incorporated in Delaware on April 10, 2012.
Sign up to our newsletter and updates.