Since the beginning of the new year, marijuana stocks and the general market have remained in an uptrend. Looking at last year, this seems like quite the saving grace as many believed the market would continue its steep downtrend. While this most recent bullish reversal is good news, we are in no way out of the water. However, it seems as though cannabis is moving towards its billion-dollar future goals quite quickly.
Several stocks have shown potential to continue to move toward the top of the market. These companies are mainly the big guys in the industry, but some small and mid-cap stocks have also shown a large amount of potential. Many of these businesses are those that touch the physical cannabis plant and are known as pure-play cannabis stocks. These companies have shown that they are leading the industry toward a brighter future for all.
Next Green Wave (NXGWF) (NGW) is a vertically integrated producer of cannabis-based out of California. The company has seen their stock shoot up by over 80% in the past three days alone. This type of gain seems to be quite standard for the cannabis industry as so many people continue to flood into the market.
Next Green Wave could have a large amount of underlying reasons as to why their share prices may be jumping so much. Next Green Wave recently announced that they have received all the necessary licenses throughout the state of California to operate at the highest level. These licenses include everything from indoor cultivation licenses to licenses that allow the company to distribute both medicinal and recreational cannabis.
The company released a statement that "With the completion of our 35,000 ft² premium indoor Facility A imminent, we have received all of the state licenses necessary to move into production in 2019. This is a major milestone to see us into full operation in 2019." For all of these reasons, Next Green Wave remains a major player in the marijuana stock market for the future.
In more recent news, Next Green Wave (NXGWF) (NGW) made headlines January 8th when it announced that the Company's Chief Executive Officer, Michael Jennings assigned 100% of his interests and benefits to a cannabis genetics inventory including 112 cultivars to the Company's wholly owned subsidiary, Crossgate Capital US Holdings Corp.
Leigh Huges, Executive Chairman of Next Green Wave (NXGWF) (NGW) commented on the recent announcement, saying, "As a Company, our vision is to build a world-class nursery that pushes the innovation envelope in the cannabis industry. We have one of the world's most exceptional breeders and cultivators-Michael Jennings-who is determined to execute Next Green Waves' vision to develop a distinguished nursery for the medical and adult-use cannabis market in California."
CV Sciences (CVSI) is another smaller cap company with massive gains. CV reported that for the 2018 year, they were up almost 600%. The company is working in the therapeutic side of the industry by producing CBD based products. CBD or cannabidiol has been shown to have a large amount of medicinal properties within it which is part of the reason CV has jumped so high.
The company reported as much as $34 million in sales during the first nine months of last year. These sales are quite unprecedented and show a massive amount of demand for the products they are producing. Of course, this is good news, but it seems as though the real good news has yet to come. Many projections show that the usage of CBD based medicines will only increase exponentially as time goes on.
This year in marijuana stocks looks as though it will remain quite positive as we move through the coming months. As more and more legislation continues to pass, the marijuana stock space should remain extremely exciting.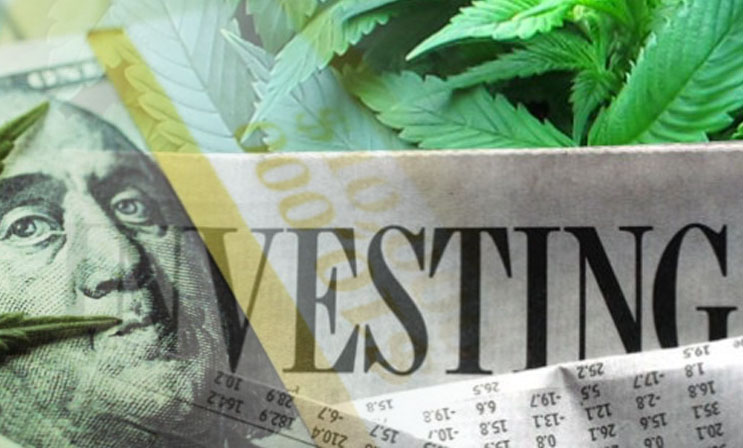 Disclaimer: Pursuant to an agreement between an affiliate of MAPH Enterprises, LLC (owners of MarijuanaStocks.com), Midam Ventures LLC and Next Green Wave (NGW), Midam has been paid $150,000 from Next Green Wave (NGW) for a period from October 1, 2018 to November 8, 2018. Midam has been compensated an additional $100,000 and has extended its period of coverage to December 8, 2018. Midam has been compensated an additional $75,000 and has extended its period of coverage to January 8, 2019. We may buy or sell additional shares of (NGW) in the open market at any time, including before, during or after the Website and Information, to provide public dissemination of favorable Information about Next Green Wave. Click Here For Full Disclaimer
---
MAPH Enterprises, LLC | (305) 414-0128 | 1501 Venera Ave, Coral Gables, FL 33146 | new@marijuanastocks.com