CBD has become the latest fad when it comes to marijuana stocks. Various companies throughout the industry have seen the massive potential with producing CBD and CBD infused products which have been one of the main driving forces for growth in this side of the sector.
One of the biggest updates to the CBD industry has been the entrance of the Farm Bill in the U.S. This bill has effectively made it legal to produce and cultivate hemp which can be used to produce CBD in high quantities. As we delve further into this year, it seems as though companies working on CBD related projects, are the ones that investors should be watching.
Global Consortium (GCGX) has quickly become one of the leading producers of CBD in the nation. One of the biggest pieces of news to hit the GCGX marketplace has been a recent update on some of their orders.
After a buyout of the company Indulge Oils, Global Consortium has been working to produce large quantities of cannabis oils. Two major orders have come into the company promoting this growth in production with one shooting up to as much as 20 liters of oil per day. This quantity with goes for around $8,500 per liter, should net them as much as $170,000 per day in sales alone. For those who don't know, this quantity of oil orders is something that is unheard of at this point for a company of GCGX's size. These new orders should help to set them in motion for the rest of the year.
Additionally, GCGX also received an order from a marijuana delivery company based out of Lake Tahoe, which should guarantee them an additional $50,000 per week. All of these numbers add up to show just how predictable GCGX's business model currently is. Lake Tahoe could easily become one of their largest markets as they are currently the only company that is delivering products to the area.
Currently, the Lake Tahoe area has as many as 30 million people residing within it, which means that GCGX could begin to capitalize on a huge area of people. The deal that they signed into with the company that delivers in Tahoe states that they will begin to deliver all of the products made by GCGX which is a huge boost for investor confidence. As this side of the market continues to grow, investors should watch for Lake Tahoe to potentially become one of the largest areas for delivery in California.
If they continue on their path to producing large quantities of high-quality oil, Global Consortium could soon become one of the biggest producers of oil in the nation. For now, however, it seems like they are still on the fast track path to growth as the industry continues to fill with capital and innovation.
GW Pharmaceuticals (GWPH) is considered to be one of the bigger guys in the CBD and cannabis market overall. GWPH however differentiates itself in that they are a pharmaceutical company working on producing cutting edge drugs made from cannabis and its derivatives.
GW currently has quite a large market cap at around $3.97 billion and with a share price of around $140, they have become the leader in this area of the market.
GW made headlines only a few months ago after producing the first marijuana-derived drug to be approved by the FDA. The drug known as Epidiolex is considered to be the hail mary for seizure treatment utilizing compounds from the cannabis plant. With the aforementioned legal changes going into effect, CBD and its derivatives should remain one of the largest aspects of GWPH's business.
Cara Therapeutics (CARA) is another one of the large players in the CBD and pharmaceutical industry. The company is also working on producing new drugs utilizing components of the cannabis plant. Currently, they have been working on completing various phase 1 through phase 3 trials of some groundbreaking drugs, which should help them as they traverse the future of the biopharmaceutical market.
Cara has a market cap north of $830 million which makes them quite large in comparison to some of the other biotech companies in the industry, but with a share price still quite low at around $21, they could be a bargain at this point in time.
With the CBD space growing at a quick pace, there are only a few companies that are working to take advantage of a market with such a large amount of potential. As stated before, the next year should remain extremely telling of how much growth can continue to occur throughout the marijuana and CBD industry.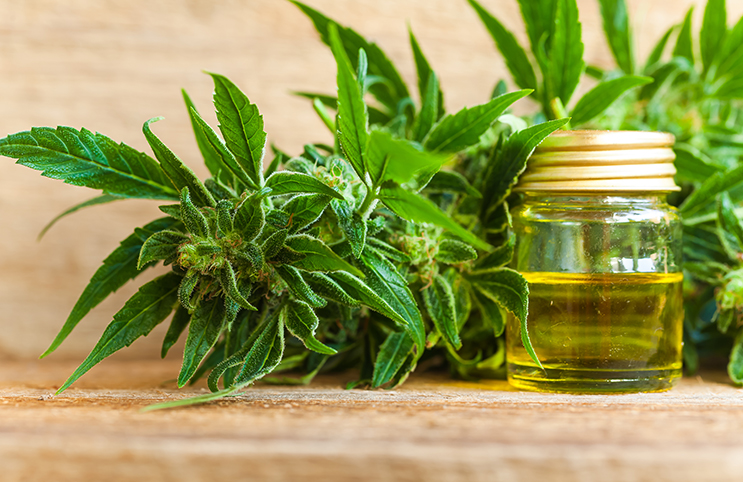 Pursuant to an agreement between an affiliate of MAPH Enterprises, LLC (owners of MarijuanaStocks.com), Midam Ventures LLC and Global Consortium Inc. (GCGX), Midam has been paid $20,000 from Global Consortium Inc. (GCGX) for a period from January 22, 2019 to February 22, 2019. We may buy or sell additional shares of (GCGX) in the open market at any time, including before, during or after the Website and Information, to provide public dissemination of favorable Information about Global Consortium Inc. (GCGX). "Click here for full disclaimer"