It's clear that companies like Gilead or Merck don't have any plans on slowing down the M&A trend anytime soon. Gilead's CEO has even said that the company is "quite interested in things that would augment cellular therapy."
Large-cap companies have paid premiums for smaller firms to help supplement their pipelines with their products, experts say. Most of the time, it's a mutually beneficial relationship: larger companies get a product without having to devote its own capital to new research or weathering the risks associated with the development of a new drug, and smaller companies are compensated for their work.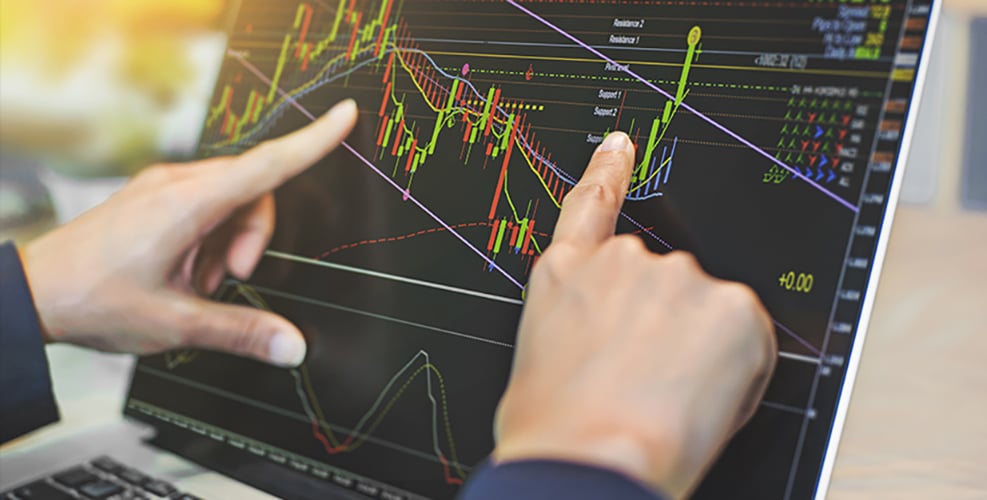 "Smaller biotech names probably offer the most upside, the most bang for your buck. One or two small developments can have a very big effect on the overall company." – Sean O'Hara, director of Pacer Financial Inc.
For this reason many investors have started to search for "the next early clinical stage" opportunity. What if we told you that some of the most experienced people in the biotechnology sector have made a move to join a company that, right now, is quietly beginning to develop major breakthroughs for things like pain management and cancer?
The talent that helped build companies like Pfizer, Sanofi, Mylan and a number of other clinical and pre-clinical biotech companies is now part of the leadership team at a company that has a pipeline of novel drug therapies and could be at a major tipping point with potentially big opportunity ahead.
Why Has GT Biopharma (GTBP) Started To Captivate Biotech Investors?
Management is just the tip of the iceberg for GT Biopharma (GTBP) as the company could stand to see a potentially huge market opportunity ahead. The interesting part of this is that some of the bigger companies in the business have opened the door & that could help springboard GT Biopharma's (GTBP) therapies in a big way. Let's explain
A recent breakthrough for the industry was made when CAR-T therapy developer, Novartis received FDA approval for its cell therapy. Just seven weeks later, Gillead's Yescarta was given the go-ahead by the agency for refractory or relapsed B-cell lymphoma.
This situation could be a great opportunity for GT Biopharma (GTBP)
Unprecedented clinical success has been achieved in cancer immunotherapy using cytotoxic T cells armed with activating tumor-specific Chimeric Antigen Receptors (CARs), hence the "CAR-T" [1].
But the obvious elephant in the room is that while CAR-T therapy has shown impressive efficacy in patients who did not respond to other treatments, the price is prohibitive making it appropriate only as a last resort. The process is also time consuming, and in the long run vulnerable to similar therapies that are cheaper and faster.
This is where GT Biopharma (GTBP) could be well positioned to gain a big advantage.
OXS-1550: A Potential Game Changer & Near Term Catalyst
The company's OXS-1550 therapy is in FDA Phase 2 clinical trials right now. In fact, the first patient has begun treatment in a Food and Drug Administration-approved Phase 2 clinical trial of its promising cancer therapy.
On top of this, OXS-1550 has already demonstrated success in early human clinical trials in patients with relapsed/refractory B-cell lymphoma or leukemia. Preliminary clinical results from interim review of Phase 1/2 Clinical Trial of OXS-1550 came in VERY positive
Clinical benefit observed in more than 50% of patients that met evaluation criteria
Efficacy signal most pronounced in relapsed/refractory acute lymphocytic leukemia patients (ALL) with clinical benefit in 75% (three of four) of evaluable patients
Adverse events mostly grade 1 or 2 and reversible
Expect additional ALL patients enroll in this trial
The Company currently expects final data for this trial to be available in the fourth quarter of 2018 or the first quarter of 2019.
In our opinion the big advantage that GT Biopharma (GTBP) has after Novartis showed their hand has everything to do with marketability and pricing. That could equate to a large opportunity for GT Biopharma (GTBP) to capitalize on. See More On GT Biopharma's (GTBP) Full Treatment Pipeline Here.
A "Major Pharmaceutical Company" Is Already Taking Notice of OXS-1550
There are few times that the public gets to see a company like this BEFORE any major developments with "big fish" in the industry. GT Biopharma (GTBP) has already started to hint at what could be something VERY BIG and it's right in front of our eyes:
This Major Pharmaceutical Company will supply a formulation of their multibillion-dollar, widely prescribed oncology drug, which has been approved for use in several hematologic malignancies to Dr. Vallera to be used in this study…
GT Biopharma(GTBP) recently made a major announcement that it has initiated a combination trial of its OXS-1550 with a multi-billion dollar oncology drug, owned by a Major Pharmaceutical Company.
What is the multi-billion dollar oncology drug?
It's called ibrutinib, which was developed by Pharmacyclics up to Phase II, then partnered with Johnson & Johnson…but what could be the biggest piece of information with this drug is that Pharmacyclics was acquired by AbbVie who just reported net sales of ibrutinib of $2.573 Billion, an Increase of 40.5%. Think about what this could mean for GT Biopharma!
It's also interesting to see that during this time, the company is adding more experience to its board and that experience has a lot of involvement in the public arena as well:
This name may get "lost in the shuffle" to those who just read headlines but Dr. Bonfiglio may be "kind of a big deal" in our opinion. Let's break down the hot points to pay very close attention to because this could also lead the way for new opportunities ahead for (GTBP):
30 years' experience
Started his career with Allergan (AGN) pharmaceuticals
Baxter HealthCare
CEO at Peregrine Pharmaceutical – turned around company, financing, licensing
COO of Cypress BioSciences – in-licensing technology for fibromyalgia and then out-licensed to Forest Labs
CEO at the Immune Response Corporation
CEO at Argos Therapeutics (ARGS)
CEO at Oragenics (OGEN) in Tampa, FL where he completed two strategic deals with Intrexon Corporation (XON), raised over $29M, relisted the company on the NYSE: MKT
Recently: Board member and President and COO a for Tapimmune (TPIV) and helped to up-list the company to NASDAQ
GT Biopharma (GTBP) Stacks The Deck With Biotech Focused Financial Leadership
Biotech companies are unlike any type of public entity in the market as high cash needs and streamlined spending plans need to be the focus for finance committees. Simply put, you can't just take a random CFO off the street that has no experience in the biopharmaceutical industry just to hope they can "manage".
This is where GT Biopharma has made it a point to only bring the cream of the crop directly from the biotechnology industry. In late August 2018 the company brought on David Cardino, CPA, MBA as Vice President of Finance.
Not only does Cardino have over 15 years of experience in the pharmaceutical and biotech industries, his track record at premier companies could be a big advantage for GT Biopharma when it comes to growth.
Cardino led the finance and accounting operations of Agensys, Inc., a U.S. based oncology research center of Astellas Pharma, Inc., with a pipeline of naked and antibody-drug-conjugated therapeutic antibodies directed at a variety of cancer indications, with annual expenses and capital investment in excess of $100M.
Prior to joining Agensys, Mr. Cardino held positions of increasing responsibility at public companies like MannKind Corporation, providing strategic and financial support to the R&D and commercial organizations, and serving on the finance and pharmaceutical development leadership teams.
He has also held various positions at big name public biotech companies like Merck & Co., Inc in areas including pharmaceutical economics, R&D portfolio evaluation, insurance and risk management, and manufacturing financial services. So this isn't just "some CFO," GT Biopharma has once again cherry picked yet another member to bring to its leadership team.
GT Biopharma (GTBP) & A CEO With An Impressive Track Record In Big Pharma
Also, the company promoted Dr. Raymond W. Urbanski MD, PhD, to the position of Chief Executive Officer and Chairman of the Board in July. Dr. Urbanski has his own successful track record to include into the mix.
Dr. Urbanski spent eight years with Pfizer; holding several positions of increasing responsibility with the company, including Vice President/CMO of the Established Products Business Unit, senior medical director of oncology clinical R&D, senior medical director of breast cancer products, and medical director of diversified products.
He has been involved in every phase of drug development and brings extensive experience in developing and overseeing clinical studies, including studies for sunitinib (Sutent), exemestane (Aromasin), irinotecan (Camptosar), epirubicin (Ellence), axitinib, IGF1R inhibitor, and tremelimumab.
In addition to his role with Pfizer, Dr. Urbanski served as Chief Medical Officer of Mylan Inc., Chief Medical Officer of Metabolex Inc., and Senior Director of US Medical Affairs for Aventis.
GT Biopharma (GTBP) has a drug therapy pipeline that could be worth over $1 billion, but investors need to really think about something when looking at GT Biopharma (GTBP) instead of the numerous other biotech companies out there: Why would some of the most experienced people within the industry like Doctors Bonfiglio, Urbanski choose to come on board GT Biopharma (GTBP).
It Isn't Just About The People; Investors Are The Cornerstone To Growth
Besides the heavyweights that GT Biopharma (GTBP) is bringing to its board of directors and its management team, the company is laser focused on creating opportunity for investors.
A big contributing factor to this statement is GT Biopharma's (GTBP) announcement that it would effectively be locking up approximately 52% (26 million) of the issued and outstanding common shares of the Company until September 31, 2019; over 1 year away!
As many small and micro cap investors know, risk of insider dilution is a very real thing and having identified this, GT Biopharma (GTBP) is heading it off at the pass by entering into lock-up agreements with the officers, non-independent directors of the Company and a significant founding shareholder of GT Biopharma's (GTBP) predecessor companies.
All Eyes On GT Biopharma's (GTBP) Next Move
Large biotech companies are cashing in on small and mid-cap firms and investors should follow suit, experts say.
Smaller biotech firms have hit huge paydays in 2018 as larger companies continue to add these firms' drugs to their own pipelines, expanding their clinical assets. Global acquisitions of biotech companies are expected to be at the highest annual level in 12 years, according to Bloomberg data.
"Large caps are cash rich but pipeline poor. We think they'll look to the small and mid-cap to fill those pipelines." -Cowen analyst Phil Nadeau said.
The sector has already seen numerous deals take place since the beginning of the year, including some of the bigger name companies like Celgene Corp. buying Juno Therapeutics Inc. for $9 billion in January or Novartis' $8.7 billion acquisition of AveXis Inc. in April.
In the biggest biotech deal of the year so far, Takeda Pharmaceutical Co Ltd. received approval from the FTC on for its purchase of Shire Plc for $60.5 billion.
"Historically you're seeing some very high prices being paid for the small and mid-caps, which may not be the cheapest way to develop drugs," Nadeau said. 
Now, as we head into the thick of the second half of 2018, we're seeing GT Biopharma (GTBP) at what could be a pivotal point in the history of the company; something we'll be monitoring very closely in the weeks and months to come.
GT Biopharma's (GTBP) Value Proposition For Investors
Immuno-oncology has emerged as a leading approach to address cancer over the last decade. New classes of drugs such as checkpoint inhibitors, CAR-T, oncolytic viruses and cancer vaccines have helped the body's immune system precisely target cancer, and may replace the harsh treatments of yesteryear.
New immunotherapies are advancing through clinical trials at a rapid clip including GT Biopharma's (GTBP) TriKE and ADC candidates. The low cost and off the shelf availability of GT Biopharma's (GTBP) offerings may offer better options compared to other options such as CAR-T.
While CAR-T has shown surprising efficacy, the cost is prohibitive and it only works in a minority of patients. This gap in treatment has highlighted the need for new immunotherapies and GT Biopharma (GTBP) has four immuno-oncology candidates that are in preclinical and Phase II studies.
Ultimately it comes down to the fundamentals. With the small-cap biotech segment of the market seeing multi-billion dollar mergers and acquisitions, this market segment is taking much of the spotlight this year.
This could present even greater opportunity in 2018's second half, which could be primed for companies like GT Biopharma (GTBP) to capitalize on the overall market momentum to score big on new developments.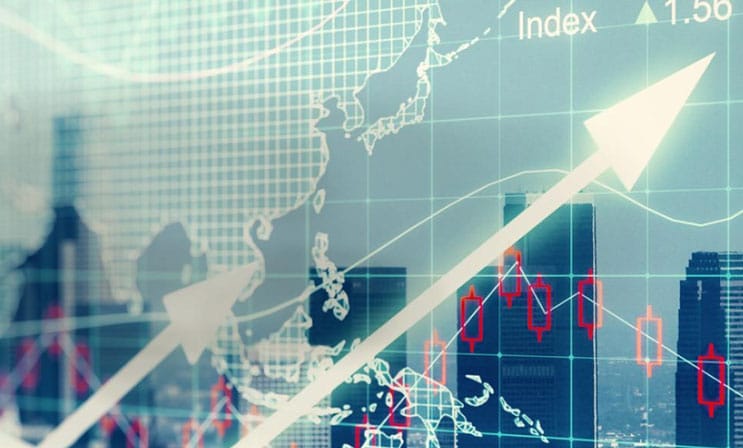 Footnotes: [1] Unprecedented refers to something that has never been done before. Novartis & Gilead therapies were the first to receive FDA approval for CAR-T therapies.
Disclaimer: Pursuant to an agreement between an affiliate of MAPH Enterprises, LLC, Midam Ventures LLC and GT Biopharma, Midam has been paid $200,000 from the company and ZERO shares of GT Biopharma Inc. for a duration beginning July 16, 2018 and ending August 16, 2018. Midam Ventures has been paid an additional $200k by GT Biopharma and has extended its marketing period through Sept 16, 2018. We may buy or sell additional shares of (GTBP) in the open market at any time, including before, during or after the Website and Information, provide public dissemination of favorable Information. Full Disclaimer Here
---
MAPH Enterprises, LLC | (305) 414-0128 | 1501 Venera Ave, Coral Gables, FL 33146 | new@marijuanastocks.com