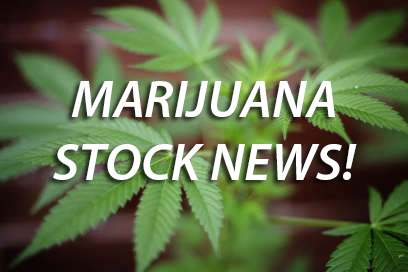 NetworkNewsWire Announces Publication Highlighting the Operations of Several Public Cannabis-Biotech Companies
NetworkNewsWire ("NNW"), a multifaceted financial news and publishing company, today announces the publication of an editorial featuring Lexaria Bioscience Corp. ( CSE : LXX ) ( OTCQB : LXRP ), a client of NNW that develops and out-licenses its proprietary technology for improved taste, rapidity, and delivery of bioactive compounds, including cannabinoids.
The publication, entitled, "Biotech Players Lead the Growth Charge in the Legal Cannabis Market," discusses five companies that are targeting areas of unmet medical need through cannabis-based therapies.
To view the full publication, visit: https://www.networknewswire.com/biotech-players-lead-growth-charge-legal-cannabis-market/
"Food bioscience company Lexaria Bioscience Corp. ( OTCQB : LXRP ) ( CSE : LXX ), for instance, enjoys a unique position in this sub-sector. As the only publicly traded company with a cannabis-based intellectual portfolio that includes NSAIDs, nicotine and vitamins, Lexaria has multiple patents pending in over 40 countries, and it recently received its first patents in the U.S. and Australia relating to edible forms of cannabinoids (http://nnw.fm/e8LvY).
"Lexaria Energy products also utilize the company's patented infusion technology to deliver federally legal hemp oil ingredients inside nutritious and tasty formulations that are free of the bitter taste typically associated with hemp. Products in this line include the Lexaria Energy Bar, a hemp oil-infused protein bar. Other nutritious products are in development for the Lexaria Energy line, with a focus on ensuring responsible production techniques and gluten-free formulations."
About Lexaria
Lexaria Bioscience Corp. has developed and out-licenses its disruptive technology that promotes healthier ingestion methods, lower overall dosing and higher effectiveness of lipophilic active molecules. Lexaria has multiple patents pending in over 40 countries around the world and was granted its first patents in the USA and in Australia related to edible forms of cannabinoids. Lexaria's technology provides increases in intestinal absorption rates; more rapid delivery to the bloodstream; and important taste-masking benefits, for orally administered bioactive molecules including cannabinoids, vitamins, non-steroidal anti-inflammatory drugs (NSAIDs), nicotine and other molecules. For more information, visit www.lexariabioscience.com.
About NetworkNewsWire
NetworkNewsWire (NNW) is an information service that provides (1) access to our news aggregation and syndication servers, (2) NetworkNewsBreaks that summarize corporate news and information, (3) enhanced press release services, (4) social media distribution and optimization services, and (5) a full array of corporate communication solutions. As a multifaceted financial news and content distribution company with an extensive team of contributing journalists and writers, NNW is uniquely positioned to best serve private and public companies that desire to reach a wide audience of investors, consumers, journalists and the general public. NNW has an ever-growing distribution network of more than 5,000 key syndication outlets across the country. By cutting through the overload of information in today's market, NNW brings its clients unparalleled visibility, recognition and brand awareness. NNW is where news, content and information converge.
For more information please visit https://www.NetworkNewsWire.com
Please see full terms of use and disclaimers on the NetworkNewsWire website applicable to all content provided by NNW, wherever published or re-published: http://NNW.fm/Disclaimer
Forward-Looking Statements
This release contains forward-looking statements within the meaning of Section 27A of the Securities Act of 1933, as amended and Section 21E of the Securities Exchange Act of 1934, as amended. All forward-looking statements are inherently uncertain as they are based on current expectations and assumptions concerning future events or future performance of the company. Readers are cautioned not to place undue reliance on these forward-looking statements, which are only predictions and speak only as of the date hereof. In evaluating such statements, prospective investors should review carefully various risks and uncertainties identified in this release and matters set in the company's SEC filings. These risks and uncertainties could cause the company's actual results to differ materially from those indicated in the forward-looking statements.