The marijuana stock market has seen some of the best days in its history over the course of the past two weeks or so. With so many of the top industry leaders shooting up in the tens of percents, many are wondering as to what the future of the industry will look like.
One of the biggest reasons for this most recent bullish jump has been the advent of legal hemp throughout the U.S. While legal hemp may not seem like a huge indicator for marijuana to rise, the correlation between the two is quite high. Some companies have stated that now that hemp is legal, they may turn some of their operations to the hemp industry. This has led to millions in development coming from the top of the market, and it doesn't look to be slowing down anytime soon.
Next Green Wave (NXGWF) (NGW) saw its share prices jump by as much as 22% in the past several days of trading. This is quite rare for the stock market but seems to be highly characteristic of the marijuana industry. Next Green Wave is a premium vertically integrated producer of cannabis-based out of California. NGW has been able to benefit off of perfecting the vertical business model known to the weed industry as seed-to-sale. This method allows them to not only have extremely high control over their product but also gives them the advantage of holding very high margins when compared to some other players in the industry.
As a California based company, Next Green Wave has also been able to benefit greatly from their exposure to the largest weed market in the world. Next Green Wave has been working to continue producing some of the highest quality cannabis in the market which is one of the main reasons so many investors are interested. All in all, NGW should remain on anyone's watchlist as we continue to move throughout the new year.
Canopy Growth Corp. (NYSE:CGC) was one of the other big names to make a large jump during the trading day on Monday, January 14th. CGC managed to jump by as much as 12% during intraday trading and has managed to push up by a staggering 45% since the end of December. One of the main reasons for this comes from a new license they were granted by New York State to begin producing hemp on a large scale.
Not only will they be producing hemp, but Canopy is also working to begin extracting and manufacturing various products using the hemp plant. They have stated that they will be investing as much as $100 to $150 million in their New York operations which is quite a large benefit to the state. Currently, they are still on the way to finding a workable site in the state, but that shouldn't be too long. Canopy has stated that they plan to have the location in as soon as 100 days.
The marijuana market has benefitted greatly during the month of January. With so much news being the backbone of stock prices, the hopes are that in the coming months, companies will begin to trade off of intrinsic value and future beliefs rather than speculation.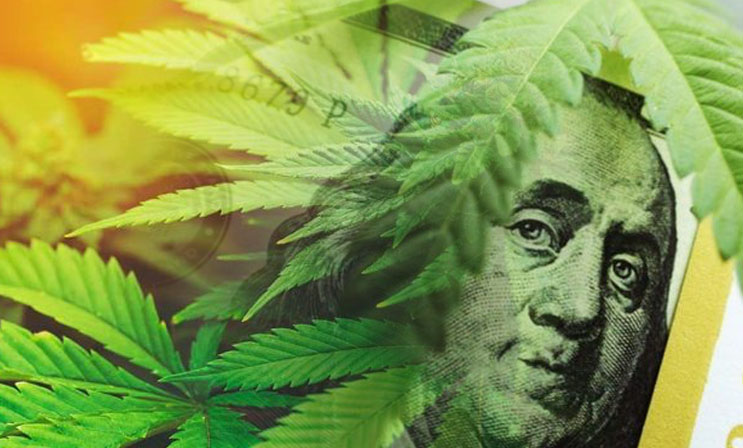 Pursuant to an agreement between an affiliate of MAPH Enterprises, LLC (owners of MarijuanaStocks.com), Midam Ventures LLC and Next Green Wave (NGW), Midam has been paid $150,000 from Next Green Wave (NGW) for a period from October 1, 2018 to November 8, 2018. Midam has been compensated an additional $100,000 and has extended its period of coverage to December 8, 2018. Midam has been compensated an additional $75,000 and has extended its period of coverage to January 8, 2019. We may buy or sell additional shares of (NGW) in the open market at any time, including before, during or after the Website and Information, to provide public dissemination of favorable Information about Next Green Wave.