U.S. exchanges such as the NASDAQ and NYSE have long been massive propagators for building companies into empires. Over the past six months, we've seen several marijuana entities up-listing onto these exchanges which is reshaping the way we view cannabis.
For a long time, marijuana has been considered to be quite taboo as far as industries go. Only recently have we seen companies that participate in the marijuana industry listing on these large exchanges. Now that weed is legal in the majority of states in the U.S. as well as federally legal in Canada, many companies are working to get the footholds in place so they can potentially uplist in the near future. Cannabis in the U.S. alone is scheduled to be worth as much as $5 billion or more by the end of the year which means that now is a better time than ever to give weed a look. Now of course, uplisting from smaller exchanges such as the OTC market does not guarantee success in any way but it does help to determine a business's place in the greater cannabis industry.
The sector of cannabis that regards growing the physical plant has seen most of the attention in this aspect of the industry. Companies such as Canopy Growth (NYSE:CGC) and the Cronos Group (NASDAQ:CRON) are continuing to lead the way when it comes to integrating cannabis around the world. Since these businesses offer intrinsic value in the form of a physical product, it can be much easier to determine the value of a given company and how they may do moving forward. Next Green Wave (NGW) is a grower of marijuana based out of the Californian industry. Not only are they based out of California, but Next Green Wave also holds access centrally between San Francisco and Los Angeles, two of the largest weed markets in the state.
The company has been working to build their business model as one of the larger vertically integrated cannabis businesses. This essentially means that they control every aspect of the plant from seed-to-sale. Because of this, they can have immense quality standards as well as a much higher margin than companies that just do one aspect of the process. The cost savings and efficiency of this methodology has been proven to be one of the most important ways to grow a business in an industry with such rampant competition. California is also one of the most accepting markets for cannabis which means that the legislation is quite lenient in relation to other states.
Other growers such as OrganiGram Holdings (OGRMF) are working with large amounts of capital which ups their chances of listing on an exchange such as the NYSE. OrganiGram has a market cap of around $600 million which makes them one of the larger players, in the industry. In addition to this, they have a capacity to become one of the ten largest growers of raw cannabis throughout all of Canada. OGRMF is also in the midst of building a new facility based out of New Brunswick, which may help them to achieve that goal as soon as it is completed. OrganiGram stands as one of the main businesses to watch as far as uplisting is concerned as we continue to navigate the next few years of marijuana.
Marijuana is undoubtedly a new space and uncharted waters for those wishing to invest. With this, however, comes a large amount of opportunity that is only seen once in a blue moon. The future of cannabis appears as though it is on the horizon, and the fortunate ones are those who keep a close eye on growth.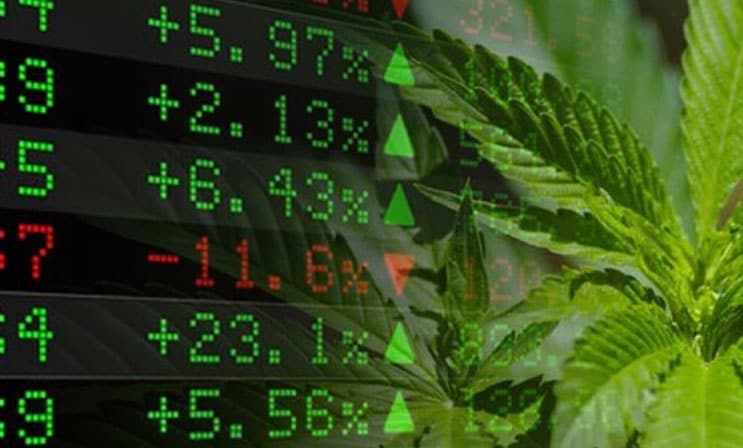 Pursuant to an agreement between an affiliate of MAPH Enterprises, LLC (owners of MarijuanaStocks.com), Midam Ventures LLC and Next Green Wave (NGW), Midam has been paid $150,000 from Next Green Wave (NGW) for a period from October 1, 2018 to November 8, 2018. Midam has been compensated an additional $100,000 and has extended its period of coverage to December 8, 2018. We may buy or sell additional shares of (NGW) in the open market at any time, including before, during or after the Website and Information, to provide public dissemination of favorable Information about Next Green Wave. Please click here for full disclaimer
---
MAPH Enterprises, LLC | (305) 414-0128 | 1501 Venera Ave, Coral Gables, FL 33146 | new@marijuanastocks.com