The marijuana stock market has been quite dominated firstly by the companies that grow the raw substance. These companies have risen to the top of the industry and now see combined billions in market caps as well as a place in the top spots. Within this market, however, there are several companies that have been working to bring the standard of cannabis up to new heights.
These companies, which are considered to be catering to a niche market, could see some much-anticipated popularity in the near future. With so many budget cannabis grows, it seems as though a large portion of the public could soon turn to high-grade marijuana for their medicinal and recreational needs.
Next Green Wave (NXGWF) (NGW) is one of the leading producers of high quality, vertically integrated marijuana. The company has made headlines for working to continue upping their standard of quality when it comes to the cannabis that they produce. The company is still in the lower tier in terms of market cap, but their size should in no way deter investors from taking a closer look.
Based out of Vancouver, Next Green Wave has been working to become one of the top producers in the state of California where the majority of their growing operations are centered. Currently, they have as much as 15 acres of land zoned for the growth of cannabis in their Coalinga, CA facility. Their current space which totals around 35,000 square feet has been working to grow high-quality cannabis. Their newest secondary space, which should total around 50,000 square feet when finished, is slated to be completed by the latter half of the year.
The company recently announced that they have entered into a strategic acquisition and partnership with Intrexon Corp. (NASDAQ:XON) which should help them to move forward in their future goals. With the California market stated to be the largest cannabis industry in the world, the fact that they are centered their is a completely strategic move.
Additionally, their vertical business model allows for both high control over the product that they are producing, as well as higher margins when compared to similar companies. All in all, investors should continue to watch Next Green Wave for the future of the industry.
Charlotte's Web Holdings (NASDAQOTH:CWBHF) is another company producing craft cannabis but in a different way. The company saw their stock rise by as much as 37% during the month of March which has helped to attract a large amount of attention. The company is one of only a handful currently working to produce legal hemp-based CBD in the U.S.
Given that the Farm Bill, which allows for the growth and sale of legal hemp only recently got approved in the U.S., it seems as though Charlotte's Web has a unique opportunity to capitalize on the niche aspect of the health and wellness market within cannabis and hemp. Charlotte's Web Holdings remains an interesting stock to keep an eye on in the coming months.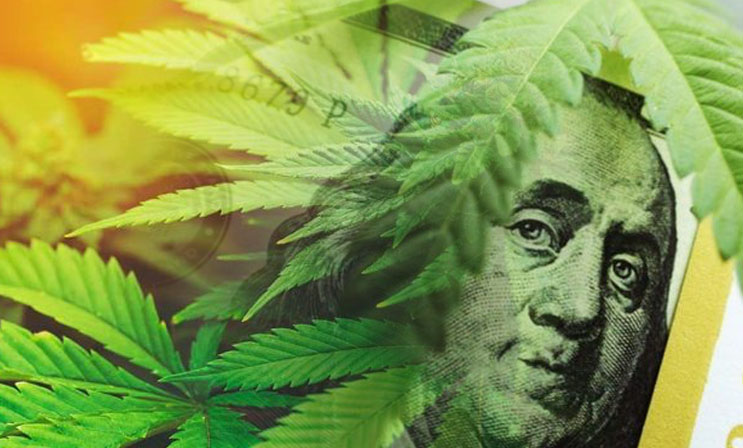 Pursuant to an agreement between an affiliate of MAPH Enterprises, LLC (owners of MarijuanaStocks.com), Midam Ventures LLC and Next Green Wave (NGW), Midam has been paid $150,000 from Next Green Wave (NGW) for a period from October 1, 2018 to November 8, 2018. Midam has been compensated an additional $100,000 and has extended its period of coverage to December 8, 2018. Midam has been compensated an additional $75,000 and has extended its period of coverage to January 8, 2019. Midam has been compensated an additional $50,000 and has extended its period of coverage to February 8, 2019. We may buy or sell additional shares of (NGW) in the open market at any time, including before, during or after the Website and Information, to provide public dissemination of favorable Information about Next Green Wave.
---
MAPH Enterprises, LLC | (305) 414-0128 | 1501 Venera Ave, Coral Gables, FL 33146 | new@marijuanastocks.com