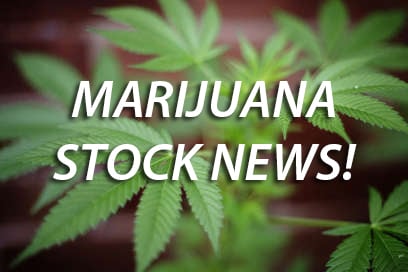 Hemp, Inc. Set to Grow Up to 25,000 Acres of Industrial Hemp This Year
Hemp, Inc. (OTC PINK: HEMP), a global leader in the industrial hemp industry with the largest hemp mill in the western hemisphere, announced today that the Company is set to grow up to 25,000 acres of industrial hemp this year thus making North Carolina the "Epicenter of the Industrial Hemp Industry". According to Hemp, Inc. representatives, the 25,000 acres, to be grown, are more than what the entire country grew last year alone. The large amount of acreage is expected to improve farmer profitability as well as boost the overall economy by opening up new revenue streams in the marketplace for buyers and farmers seeking higher quality products.
Bruce Perlowin, CEO of Hemp, Inc. (HEMP) said, "North Carolina is quickly becoming the 'Epicenter of the Industrial Hemp Industry' with companies across the state claiming their stake in the hemp and cannabis industries and vast educational opportunities.  We're also seeing more companies focus on specific niches. For example, Founder's Hemp, a North Carolina-based company has launched a line of beauty products aimed at consumers of color. North Carolina is also home to the only Hemp University that helps attendees add viable and profitable income streams by maximizing their per-acre crop revenue."
Due to the overwhelming success of Hemp, Inc.'s Hemp University "Hemp University Master Grow Team" a cultivation consulting division has been established to further the University's mission to help landowners and farmers incorporate hemp into their crop rotation.  Hemp University's consulting division, "Hemp University Grow", focuses on the development of grow room facilities, greenhouses, outdoor hemp farming and cannabidiol (CBD) extraction operations. Known as the Mastery Grow Team, this select group of hemp growers receives the advantage of numerous operational synergies and resource sharing.  Hemp University's expert staff help prevents growers from costly mistakes and imbalances that can reduce yield, quality, and consistency. The 7th educational symposium (Growing Hemp for Profit) will be held on March 10, 2018.
To buy tickets for Hemp University's March 10th "Growing Hemp for Profit" event and to learn more about the line-up of Master Growers and farmers, coaches, and trainers who will be facilitating, visit here.  The Hemp University is also on Facebook. Click here to visit The Hemp University on Facebook. The Hemp University is also offering a $150 early bird discount.
In the product realm, North Carolina-based Founder's Hemp is expected to do quite well with their niche market.  Their newly launched line, Hemp Excellence, consists of body lotions, lip balms and CBD capsules that went on sale last month at two beauty shops, which cater to women of color, in Winston-Salem, North Carolina.  According to an article published by the Marijuana Business Daily, "the maker of the line, Founder's Hemp of Asheboro, North Carolina, is in talks to expand Hemp Excellence distribution to South Africa, Ghana, Bolivia and other countries."  With a huge untapped market, controlling shareholder, Bob Crumley, believes the Hemp Excellence brand could be a seven-figure brand within 12 to 15 months.
"The Hemp Excellence line contains only one product that contains cannabinoids, the CBD capsules. The other Hemp Excellence products are made from hemp seed oil, in part to appeal to customers who may be hesitant to try cannabinoids. Other CBD producers said the market potential for personal-care products aimed at women of color is huge but those producers have been slow to market themselves as ethnic products because they don't want to be seen as stereotyping people."  To read the full article on Hemp Excellence, click here.
Founder's Hemp is a vertically integrated company that works with Innovative Aggregated farmers to farm the product, manufacture and process the product, package the product and sell the product in their retail store (and wholesale to other retailers), the Everything Hemp Store, located in North Carolina. Founder's Hemp sells products to physicians, doctors, psychiatrists, chiropractors, physical therapists, massage therapists, and health food stores. Some of their vendors come from all across the state and include Carolina Chiropractic Plus in Shelby; Samson & The Lion Natural Foods, in Asheboro; The Hemp Farmacy in Wilmington; and Stroud Chiropractic Clinic in Archdale. Founder's Hemp also has a food scientist from North Carolina State University.