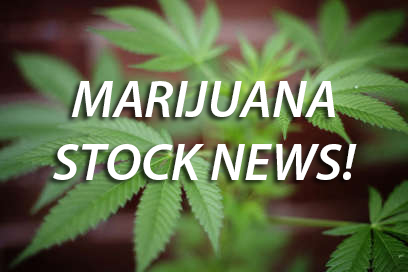 Hemp, Inc. Featured on Oregon National Public Radio Discussing Hemp Drying and Curing Capacity in Medford, Oregon
Hemp, Inc. (OTC PINK: HEMP), a global leader in the industrial hemp industry with bi-coastal processing centers including the largest multipurpose industrial hemp processing facility in the western hemisphere (in Spring Hope, North Carolina), announced today that Hemp, Inc. CEO, Bruce Perlowin, and Local Processing Center, Inc. (LPC) President and CEO, Nicolass Vanderwey, were featured on Southern Oregon's Local National Public Radio station, Jefferson Public Radio, discussing Oregon's burgeoning hemp industry and the LPC's role in revitalizing the economy of Southern Oregon on November 11, 2018. Jefferson Public Radio is a publicly-funded radio station based out of Ashland, Oregon that serves over 1 million potential listeners in Southern Oregon. The segment includes comments from Perlowin and Vanderwey on the potential of Oregon's industrial hemp industry and elaborates on Hemp, Inc.'s expanding operations within the state.
The radio segment, "The Rise Of Industrial Hemp In The Rogue Valley," details the immense opportunity Southern Oregon farmers can expect to see by switching to hemp. Host John Baxter inquiries about Hemp, Inc.'s majority-owned hemp cultivation and processing company, Local Processing Center, Inc. (LPC) in Medford, which recently began processing the harvest of more than 100,000 pounds of industrial hemp from the first of many farms they have contracted within that area. As a part of the show, Perlowin takes time to explain why Oregon hemp farmers are well positioned to profit off of the national industrial hemp industry by using the LPC.
During the interview, Perlowin states: "We are out here [creating] Local Processing Centers because we are expanding our footprint… More so than making money, I'm committed to the small family farm. We built [the LPC] with Nico and a lot of the farmers are using it."
Hemp, Inc. has created strategic partnerships with farmers across the state to provide them with services including drying, curing and storing industrial hemp. Hemp, Inc. maintains the first right of refusal to purchase the hemp, and will also act as the liaison between manufacturing companies and farmers looking to sell their crop in instances where Hemp, Inc. declines to purchase. More information on opportunities to partner with Hemp, Inc. can be found by contacting ir@hempinc.com.
To listen to the radio segment, "The Rise Of Industrial Hemp In The Rogue Valley," click here.
Later in the segment, Vanderwey says: "[Hemp] is not that difficult to grow, but you have to have an endgame in sight. That's where the Local Processing Center comes into play. It was a win-win for both of us. I get to do what I love, which is farming, and now we can finally make some money for the farmer… We have 75 people working for us that didn't have jobs before. On our street alone, there are 250 people employed for two months straight to harvest the plant. Our processing center is used to dry, cure, buck, trim and package [the hemp]. [Farmers] can come to us and we can buck and trim and package it for them."
According to CannabisNewsWire, in 2017 the acreage of hemp production expanded by 163 percent through agricultural sites in 19 states. The major driving factor is the cannabidiol (CBD) market, which is growing enormously in the United States and beyond. Statistics taken from the Hemp Business Journal show that the U.S. hemp industry saw at least $820 million in revenues in 2017. Some experts forecast that number to increase to more than a billion dollars in 2018 and continue to grow at a compound rate of 14 percent per year until 2022.
"We are thrilled to be featured in Jefferson Public Radio's segment highlighting our success revitalizing Southern Oregon's agricultural economy," said Hemp, Inc. CEO Bruce Perlowin. "We are committed to supporting the local family farm and are proud to continue partnering with local farmers to meet their processing needs. Hemp, Inc. is creating an agricultural revolution throughout the U.S. including our Veteran Village Kins Community in Arizona, which will serve as a highly-strategic location for the processing and distribution center to supply our King of Hemp line of prerolls. The world is going CBD crazy and we got in at just the right time."