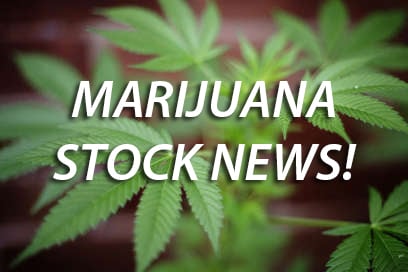 General Cannabis Eyes California Market, Analysts Target, and Financial Review
 Traders News Source, a leading independent equity research and corporate access firm focused on small and mid-cap public companies, is issuing a comprehensive report with no obligation on General Cannabis Corp. (CANN) a Denver-based company that offers a variety of products and services to companies in the cannabis sector. Its integrated solutions range from operational and compliance to security, marketing, and financing needs. The company operates through a number of subsidiaries including Chiefton Supply, Next Big Corp, Iron Protection all of which have stakes in the multi-billion cannabis industry.
CANN recently announced that it has signed a $955,000 two-year contract to manage a grow facility in California. This represents the largest single contract the company has undertaken since inception. The Company also plans to provide other services, including hardware and supply procurement, in addition to the initial contract terms.
Get more CANN updates, an analysts price target, and a financial review here:READ MORE.
Copy and paste into your browser may be required to view the report -https://bit.ly/2CJlLwa-CANN-Analyst.
This new contract for Next Big Crop, the business consulting and management arm of General Cannabis, represents the second major California-based project for the company. Iron Protection Group, the firm's security division, opened an office near Sacramento earlier in 2017. Revenue from this new contract itself for the two-year contract period would be nearly equal to Next Big Crop's trailing 12-month operations revenue stream for the period ending Sept. 30, 2017.
An estimate of the California cannabis market and how it impacts the overall market: READ MORE.
Copy and paste into your browser may be required to view the report -https://bit.ly/2CJlLwa-CANN-Analyst.
Disclosure
Traders News Source LLC (TNS) produces regular sponsored and non-sponsored reports, articles, stock market blogs, and popular investment newsletters covering small and micro-cap equity markets. TNS has two distinct and independent departments. One department produces non-sponsored analyst certified content generally in the form of press releases, articles and reports covering equities listed on NYSE, NASDAQ, and OTC exchanges. The other produces sponsored content (in most cases not reviewed by a registered analyst), which typically consists of compensated investment newsletters, articles, and reports covering listed stocks and micro-caps. Such sponsored content is outside the scope of procedures detailed below.
TNS has not been compensated; directly or indirectly; for producing or publishing this document.
PRESS RELEASE PROCEDURES
The non-sponsored content contained herein has been prepared by a writer (the "Author") and is fact checked and reviewed by a third-party research service company (the "Reviewer") represented by a chartered financial analyst, for further information on analyst credentials, please email editor@tradersnewssource.com. Vikas Agrawal, a CFA® charter holder (the "Sponsor"), provides necessary guidance in preparing the document templates. The Reviewer has reviewed and revised the content, as necessary, based on publicly available information which is believed to be reliable. Content is researched, written, and reviewed on a reasonable-effort basis. The Reviewer has not performed any independent investigations or forensic audits to validate the information herein. The Reviewer has only independently reviewed the information provided by the Author per the procedures outlined by TNS. TNS is not entitled to veto or interfere in the application of such procedures by the third-party research service company to the articles, documents, or reports. Unless otherwise noted, any content outside of this document has no association with the Author or the Reviewer in any way.
NO WARRANTY
TNS, the Author, and the Reviewer are not responsible for any error which may be occasioned at the time of printing of this document or any error, mistake, or shortcoming. No liability is accepted whatsoever for any direct, indirect, or consequential loss arising from the use of this document. TNS, the Author, and the Reviewer expressly disclaim any fiduciary responsibility or liability for any consequences, financial or otherwise arising from any reliance placed on the information in this document. Additionally, TNS, the Author, and the Reviewer do not (1) guarantee the accuracy, timeliness, completeness, or correct sequencing of the information, or (2) warrant any results from use of the information. The included information is subject to change without notice.