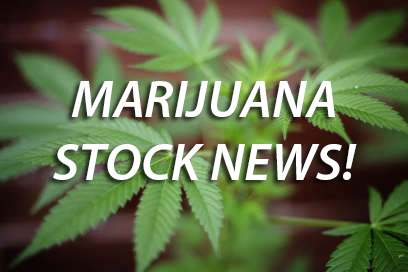 GB Sciences Obtains Exclusive Worldwide License on a Time-Released Cannabinoid Formulation for Neuropathic Pain
GB Sciences, Inc. (GBLX) has obtained the exclusive worldwide license to intellectual property covering a time-released cannabinoid formulation from the Universidad de 
Seville
 ("USE"), the Universidad de Cadiz ("UCA"), and the Centro de Investigación Biomédica en Red de Salud Mental ("CIBERSAM").
"GB Sciences recognizes the ineffectiveness of current delivery methods for cannabis-based medicines (i.e., smoking, vaping, sublingual, and ingestion), and therefore licensed this innovative new cannabinoid nanotechnology from the University of Seville," explained Dr. Andrea Small-Howard, Chief Science Officer. "Dr. Mercedes Fernández Arévalo and Dr. Lucía Martín Banderas are leading the industry in the development of nanotechnology delivery systems."
In collaboration with Dr. Juan A. Micó and Dr. Esther Berrocoso (UCA and CIBERSAM), this group of researchers from USE demonstrated that their time-released cannabinoid formulation provided relief from neuropathic pain in rats for eleven days from one orally-administered dose, as recently published in the journal Nanomedicine: Nanotechnology, Biology, and Medicine(https://www.sciencedirect.com/science/article/pii/S1549963417301405).
Their creation of an orally-administrated, time-released cannabinoid formulation used nanotechnology to encapsulate the medicine within a polymeric matrix to: 1) avoid digestion of the active ingredients; 2) target their absorption; 3) prolong blood circulation; and 4) provide a slow and steady release of active molecules. In addition, the active ingredients do not cross the blood brain barrier, which eliminates any possible psychoactive effects.
"We are excited to bring this new technology to the US for further development, and for commercialization worldwide,"  says John Poss, CEO and Co-Chairman of GB Sciences. "This time-released formulation could be a real game changer in the effort to control chronic conditions such as neuropathic pain."
About GB Sciences, Inc.
Growblox Life Sciences, LLC is a wholly owned subsidiary of GB Sciences, Inc. (GBLX) that is a diverse cannabis company, focused on standardized cultivation and production methods; as well as biopharmaceutical research and development. The Company's goal is creating safe, standardized, pharmaceutical-grade, cannabinoid therapies that target a variety of medical conditions. To learn more about GB Sciences, Inc., go to: https://gbsciences.com.
About Universidad de Sevilla
Universidad de Sevilla (USE) is an institution with more than five centuries of history, with an accredited academic tradition, and with recognition as an International Campus of Excellence. All of our qualifications are adapted to the European Higher Education Area and cover all areas of knowledge that provide a public higher education service through study, teaching and research, as well as the generation, development and dissemination of knowledge at the service of Society and Citizenship. USE has made an important effort to improve its research facilities and scientific equipment, which has made it possible to be a Center for Research Excellence that answers public calls for research, engages in collaborations with companies, and creates an important patent portfolio. Our Campus model is integrated into the city of Sevilla, unfolding in several urban areas and contributing to the vibrancy of the city. www.us.es
About Universidad de Cádiz
The institutional purpose of the Universidad de Cádiz (UCA) goes beyond training people or transferring valid knowledge to society; it is also to be a service provider becoming an ambassador of the best of our land on the map of universities, inside and outside Spain. UCA is composed of four campuses, with more than forty degrees and a growing offer of postgraduate courses, with qualified research groups, and centers distributed throughout the province. At present, with a patent portfolio of 186 registered inventions, it maintains a close collaboration with the companies in its environment obtaining important funding for the execution of research projects of competitive innovation. www.uca.es
About CIBERSAM
The main objective of CIBERSAM is the development of research excellence that results in the prevention of mental disorders. CIBERSAM seeks to alleviate, as far as possible, this unmet need. CIBERSAM is focused on providing a better quality of life and better treatment options for those who suffer from some type of mental disorder, and by extension, for the population in general. CIBERSAM seeks the synergy between the leading research groups at the Spanish-national level, focusing on innovation, participation in international consortia, and in the translation of clinical research outcomes into clinical practice. The prevalence of mental illnesses (one person in four), degree of disability (more years of life and years of work for mental disorders are lost than for any other pathology), and the cost to patients and society (more than 450 billion eurosper year in Europe attributable to mental disorders) regarding to the money invested in research in this field, indicate that this is an important area of improvement. www.cibersam.es