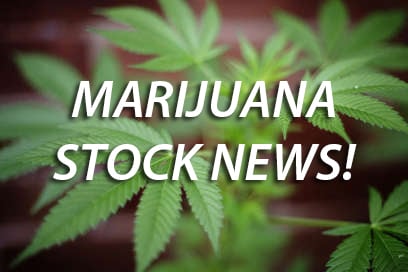 Future Farm CEO Provides Update to Shareholders
Future Farm Technologies Inc. (the "Company" or "Future Farm") (CSE: FFT) (OTCQB: FFRMF) is pleased to provide an update to its current and prospective Shareholders regarding the Company's activities over the past several months, and plans for development in the new year.
Future Farm has experienced a flurry of activity in the past several weeks and the market has responded positively to our continued efforts to create a diversified portfolio of cannabis investments for Future Farm's shareholders. We have successfully raised capital to support the various projects that we are developing throughout North America, including those in California, Maine, Florida, Rhode Island, Puerto Rico and beyond.
Future Farm shareholders have raised $1.4 Million through the voluntary conversion of both its $0.35 and $0.37 warrants from two offerings in 2017, and as most recently announced, the completion of a $4,000,000 private placement with Yorkville Advisors that enables the Company to close on the acquisition of a 10-acre operating greenhouse in Florida.
FLORIDA:
The Florida greenhouse business generated an estimated $2,800,000 USD in revenue and $400,000 USD in EBITDA for 2017. This acquisition represents a major milestone for the Company and positions it in the emerging Florida cannabis market, estimated by some to reach $1 billion in annual sales by 2020. The Company intends to continue operating the greenhouse as is while it applies for licensing as a cannabis cultivator with the State of Florida. The Company is also exploring the possibility of growing hemp on the remaining acreage of farmland to further strengthen its foothold in the hemp-based CBD market.
MAINE:
The Company has already secured more than 220-acres of farmland in Maine with an option for an additional 1,000-acres to grow and process hemp. Future Farm will bring its state-of-the-art, scalable alcohol extraction equipment and know-how to take full advantage of the fast-growing CBD oil market. The Company is also preparing to set up a hemp cloning operation, which will use vertical farming technology pioneered by the Company, to supply over 200,000 clones to the farm in 2018. The hemp clones will also be grown under the Company's Scorpion LED grow lights, which will save on electricity costs and further leverage its in-house technology.
CALIFORNIA:
Future Farm's subsidiary, FFM Consulting Services, LLC, continues to make and sell cannabis oil out of its California oil extraction facility and is currently in discussions with large distributors whom are requesting pricing on 2,500-kilos of cannabis oil per year. The extraction facility team is using a unique process of running organic grape seed oil in its alcohol extraction equipment, which is capable of large-scale production.
"We are pleased with our progress in California and are excited to be a part of the state's new recreational cannabis market," says Bill Gildea, Future Farm's CEO. "We look forward to the opportunities that California's recreational market will open up to us in 2018 and beyond."
California's recreational cannabis market is forecast to reach over $7 billion in the next few years.
RHODE ISLAND:
Another exciting opportunity is the anticipated closing of a 15,000-sq ft building in Providence, Rhode Island, which is scheduled for January 15, 2018.  The building is located in an M-1 zone, meaning it is legally zoned for cannabis cultivation.  The Company intends to lease the building to a local, Rhode Island entity that, once licensed by Rhode Island's Department of Business Regulations, will use the property to cultivate wholesale medical marijuana in order to supply Rhode Island's state-sanctioned dispensaries.
PUERTO RICO:
Future Farm is in the process of acquiring a controlling interest in five dispensaries in Puerto Rico via the formation of a joint venture with TCG Investments, LLC, owners of the Clinica Verde brand of medical cannabis dispensaries. Future Farm will purchase five pre-qualifications for medical dispensary licenses from Clinica Verde ("Licenses"). Subsequently, the Licenses will be contributed into a joint venture company that will operate under the Clinica Verde brand. Ownership in the dispensaries provides the potential of consistent cash flow while contributing to the expansion of the medical cannabis industry, which is a key driver for the future economic development of Puerto Rico.