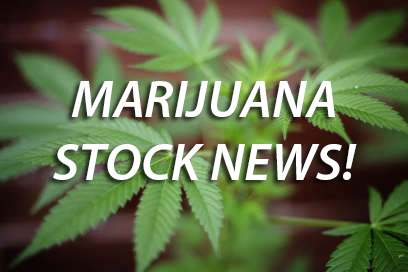 Endexx to Present at the Planet MicroCap Showcase 2017
Endexx Corporation (OTC PINK: EDXC), a provider of innovative phytonutrient-based food and nutritional products announced today that it will be presenting at the inaugural Planet MicroCap Showcase being held on April 26-28, 2017 at the Planet Hollywood Resort & Casino in Las Vegas, NV. The company will be presenting at 3PM PST on April 27, 2017. Todd Davis (CEO of Endexx) will be presenting, as well as meeting with investors.
Management will also be available for one-on-one meetings at the conference. To schedule a time, contact Robert Kraft, Editor-in-Chief, StockNewsNow.com, the conference organizer, at 424-227-9018 or rkraft@snnwire.com. Visit www.PlanetMicroCapShowcase.com for more information.
Premier Sponsors:
Friedman LLP
Smith, Anderson, Blount, Dorsett, Mitchell & Jernigan, LLP
Gold Sponsors:
OTC Markets Group, Inc.
Marcum LLP/Marcum Bernstein & Pinchuk LLP
M2 Compliance
Issuer Direct Corporation
Exhibiting Sponsors:
Canadian Securities Exchange (CSE)
Continental Stock Transfer
Espacemc.com
Olympic Capital Group
MZ Group
WestPark Capital
BMA Securities
Bevilacqua PLLC
Legal & Compliance, LLC
Greentree Financial Group, Inc.
Participating Sponsors:
Small Cap Discoveries
Opus Capital Management
Heartland Advisors
GeoInvesting.com
Perritt Capital
LD Micro
WhyMicroCaps.com
MicroCap Review Magazine
Planet MicroCap Podcast
MicroCap Guru Newsletter
Porter, Levay & Rose
QuoteMedia
SeeThruEquity
Hidden Value Stocks
L6 Chemicals & Logistics
News Compliments of ACCESSWIRE.
About Endexx
Endexx provides innovative inventory management and technology solutions. Endexx, with its collaborative partners and consultants, develops and distributes two consumable product lines derived from industrial hemp, which is organic and naturally rich in phytocannabinoids. Phyto-Bites®, is its CBD-infused soft chews for dogs. The dog treats are formulated to promote health and support the reduction of separation anxiety, pain and inflammation. The company also has two technology products and services that launched in 2014 — the M3hub and the Autospense™. Both products provide essential solutions to promote regulatory compliance and full accountability through "seed to sale" inventory management and an "End of Sale" technology integration. Based on principles developed by the pharmacological industry, the m3hub platform is the first standardized software solution for tracking pharmaceutical grade marijuana that maintains compliance with federal, state and local regulations. It is intended to provide a smooth transition to eventual federal mandates. The Autospense™ is a commercial grade inventory control and dispensing device that provides up-to-the-minute accounting details and ensures both product and patient security. By automating the dispensing process, Autospense™ increases productivity and reduces costs for marijuana retailers, while enhancing their service quality by reducing transaction time for customers. Websites include: www.cbdunlimited.com, www.endexx.com, www.m3hub.com.
About the Planet MicroCap Showcase
The Planet MicroCap Showcase brings together the most promising companies and the top dealmakers in MicroCap Finance for three days of company presentations, one-on-one meetings, and networking in the nation's #1 destination for meetings and entertainment.
Meet C level executives, investors, financial professionals and industry leaders in the MicroCap stock market for an unequaled experience in networking and dealmaking.
For more information about the Planet MicroCap Showcase, please visit: www.PlanetMicroCapShowcase.com.
Contact:
Todd Davis
481-595-6900
Endexx@endexx.com
IRTH Communications
SOURCE: Endexx Corporation