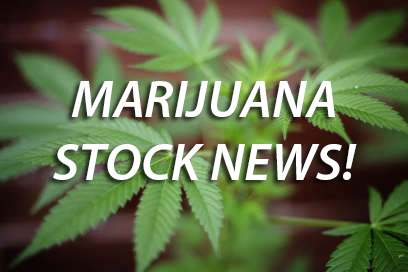 Canabo Signs Collaborative Agreement to Jointly Develop Specifically Targeted Cannabinoid Treatments with Terra Life Sciences Inc.
Canabo Medical Inc.
(TSX VENTURE: CMM)
(CAMDF)
("Canabo" or the "Company") is pleased to announce it has entered into a collaborative agreement ("Agreement") with Terra Life Sciences Inc. ("Terra Life") of Calgary, Alberta to jointly work on the R&D and clinical application of cannabinoid-based treatments targeted to specific conditions. The intended outcome of the agreement will be to develop new cannabinoid-based formulations to target specific medical conditions and illnesses such as chronic pain or anxiety. In addition, the agreement specifies both parties will conduct joint medical research and testing, and share future revenues from any new medical formulations and IP developed.
Terra Life Sciences is a holding company of a subsidiary operating as Olds SoftGels Inc. The Terra Life Sciences group owns and operates two pharma-grade facilities with capabilities to manufacture pharmaceuticals, over the counter ("OTC") and premium grade nutraceuticals. Terra Life currently manufactures over 100 different products and has a manufacturing capacity of over 2.5 billion softgels per year, with access to an R&D department that includes 8 PhDs on staff. These facilities are licensed by Health Canada and are fully GMP compliant.
Key aspects of the Agreement include both companies working jointly to identify, develop and conduct medical research on new cannabinoid formulations designed to assist patients with specific conditions such as pain management and anxiety. The Agreement also provides for revenue sharing on any licensing revenues resulting from any newly developed products. The Agreement covers the following key stages.
Identifying opportunities for condition treatments – review of Canabo's patient observational data to identify conditions and illnesses that show promise for successful replacement of existing therapies.
R&D – chemical, genetic and extraction lab work lead by Terra Life to develop cannabinoid formulations uniquely targeted to specific conditions with feedback and input from the Canabo physician network.
QA/QC production and dosage control – Terra Life will oversee the processing of targeted cannabinoid plants, cannabis oils, active ingredients and manage quality assurance testing and processing into delivery mechanisms, such as softgel capsules, to provide precise dosage control.
Observational data collection – utilizing Canabo's network of physicians and patients, Canabo will observe patient response and treatment efficacy for both primary conditions and side effects and where appropriate, Canabo physicians will publish the observational data.
Product formulation adjustment - based on observational research data, additional R&D work on cannabis formulation development will be led by Terra Life.
Clinical trial testing – jointly, and including participation from independent physicians and researchers, Canabo and Terra Life intend to conduct double-blind, placebo controlled clinical trials pertaining to each newly developed cannabinoid formulation. It is anticipated all clinical trials will be physician peer-reviewed and published in medical journals.
Dr. Neil Smith, Executive Chairman of Canabo Medical Inc. stated, "Today's announcement represents a significant goal for Canabo, using best-practice R&D to target specific conditions, achieving high QA/QC and dosage control, and evidence based research. This future for cannabinoid treatments is precisely what patients and prescribing physicians want."
Dr. Anil Jain, President and CEO of Terra Life Sciences Inc. added, "The medical cannabis industry is in its infancy. To grow beyond the current anecdotal practices the industry needs innovative science, controlled production and evidence-based research. This collaboration will elevate the industry with Canabo and Terra Life Sciences at the forefront."
Neither the TSX Venture Exchange nor its Regulation Services Provider (as that term is defined in policies of the TSX Venture Exchange) accepts responsibility for the adequacy or accuracy of this news release.
About Canabo
Canabo wholly owns and operates Cannabinoid Medical Clinics, or CMClinics, Canada's most respected and largest referral-only clinics for medical cannabis. Since beginning operations in 2014, Canabo now has clinic locations in Toronto, Barrie, St. Catharine's, Burlington, Stoney Creek, Ottawa, Hamilton, Halifax, St. John's, Moncton, Kingston, Edmonton, Calgary and Chilliwack.