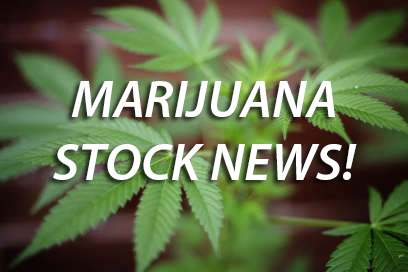 CannaGrow Holdings Announces Licensed Grower at Buffalo Ranch Facility Selected as Farmer for the Newly Launched Willie Nelson Brand, Willie's Reserve Sun Grown
CannaGrow Holdings, Inc. (OTC PINK: CGRW
) — As a Liaison and Consultant providing turnkey solutions to licensed growers, CannaGrow Holdings, Inc. announces the Licensed Grower at their Colorado Buffalo Ranch Facility, Category One Botanicals, LLC, has been selected as one of three (3) Independent Organic Farmers to source product for the new Sun Grown Cannabis Line launched this week by the Willie Nelson brand, 
Willie's Reserve
.
Delmar Janovec, CEO, states, "Category One Botanicals, Licensed Grower at the Buffalo Ranch Facility, and the CannaGrow Management and Support Staff are making significant inroads into product marketing in the State of Colorado.  Being one of only three (3) Farmers selected for Willie's new sun-grown line clearly demonstrates the quality of Category One product and the wealth of knowledge coming from our Master Growers, Dr. John Janovec and Jason Wells.  I believe this is one of many important milestones to come as the company develops its niche in the Industry."
Dr. John P. Janovec, COO and Facility Manager, comments, "We are inspired to have been selected as one of the Independent Farmers for the new Willie's Reserve Sun Grown product line.  It's an honor to have this opportunity to represent a true industry leader and his new product line with our smooth, terpene-rich Cannabis produced in Colorado sunshine and living soil ecosystems.  As growers, we have heard time after time that we should switch our methods to a more industrial, hydroponic approach based largely on the injection of synthetic fertilizers.  However, we have followed our long-term vision of organic soil-based methods – doing it our way – which we believe is the right way for the future of the Cannabis Industry.  This move by Willie's Reserve sets a new precedent for the Industry and we are proud to represent the new sun-grown product line with an initial four strains from Category One.  I encourage you to visit our Independent Farmer Profile at the Willie's Reserve website (https://williesreserve.com/new-blog/category-one-botanicals) and to learn more about Willie's Reserve Sun Grown, check out the following link that includes one of the strains already sourced from Category One:  https://williesreserve.com/products/sun-grown."
As explained on the Company's website (https://www.cannagrowholdings.com), CannaGrow Holdings and its associate company, Category One Botanicals, LLC, the licensed grower, are dedicated to taking a leading role in the transformation of the legal Cannabis Industry into a vital, responsible sector of the American economy. With a scientific approach to sustainability and profitability, the Team has a commitment to a sunshine-driven cultivation program that utilizes proprietary natural grow medium fertilized with probiotic nutrient-rich teas brewed weekly at Colorado Buffalo Ranch. They are also dedicated to preserving Cannabis Genetics, which is what drives the Team to maintain proprietary land race strains in their Strain Catalog.  Learn more about the Cannabis Strains being grown at Colorado Buffalo Ranch by downloading the Category One Strain Catalog available at https://www.cannagrowholdings.com/cannagrow-blog/.
CannaGrow Holdings, Inc., the Liaison and Representative for NuGro Industries, will continue in its capacity of providing oversight as the Facilities Manager, working with the State/County Agencies and Category One Botanicals, LLC, the Licensed Grower for the facilities. The completion of this project will now provide the company the basis to begin generating revenues from Licensed Growers subleasing the Turnkey facilities being built to the specifications of CannaGrow COO, Dr. John P. Janovec, and Production Manager, Jason Wells.
About CannaGrow Holdings, Inc.:
CannaGrow Holdings, Inc. has entered the Medical/Recreational Cannabis Industry as a Lessor, Liaison, and Consultant to Licensed Growers, providing them with turnkey Growing Facilities in the State of Colorado. The Company intends to expand this business model within this industry as business opportunities evolve whereby providing for the highest return to its shareholders.